UFC: The Rise of Weidman, Return of the Mexicutioner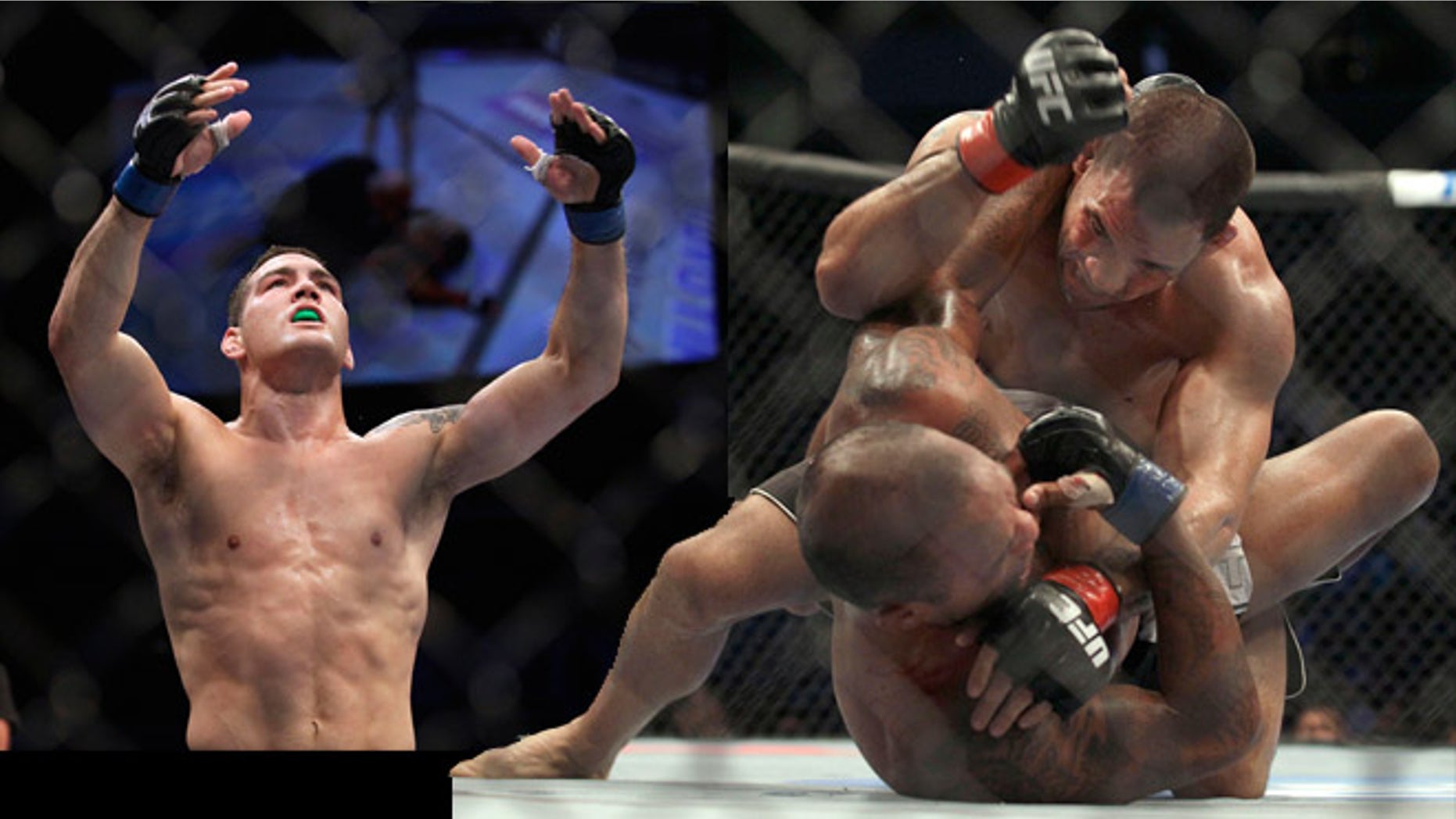 San Jose, CA – The Ultimate Fighting Championship put on its fourth Fuel TV event last night in San Jose, CA at the HP Pavilion and the top two match ups did not disappoint.
The Filipino Wrecking Machine Gets Wrecked
In the main event, Mark Munoz went from possible title contender to now having to rethink his place in the division. Coming off elbow surgery, Munoz (12-3) fell to rising star Chris Weidman (9-0); both men were NCAA Division I All-American wrestlers.
Weidman dominated the first round on the ground before knocking out Munoz in the second round elevating his stature in the UFC.
Immediately after the fight, Weidman called out defending middleweight champion Anderson Silva.
The Mexicutioner Returns
In the co-main event Joey Beltran found himself cut by the UFC a couple of months ago after being knocked out by Lavar Johnson for the first time in his career.
"The Mexicutioner," as he's known, found himself on the regional circuit and inspired to drop down to light heavyweight (205 lbs). He had been as heavy as 300 lbs.
No longer an undersized heavyweight Beltran looked svelte and was called on short notice to take on James Te Huna, a powerful and intimidating New Zealander who, just like Beltran, is known for keeping the fight standing.
They didn't disappoint. Beltran dominated early on and made the fight interesting and wouldn't go down after taking hit after hit.
Both men ended the fight slugging it out until the final moments of the third round.  The battle was awarded "Fight of the Night."
Follow Victor Garcia on Twitter @MrVicGarcia.
Follow us on twitter.com/foxnewslatino
Like us at facebook.com/foxnewslatino