UFC:  Kenny Florian, From Fight Finisher to Broadcaster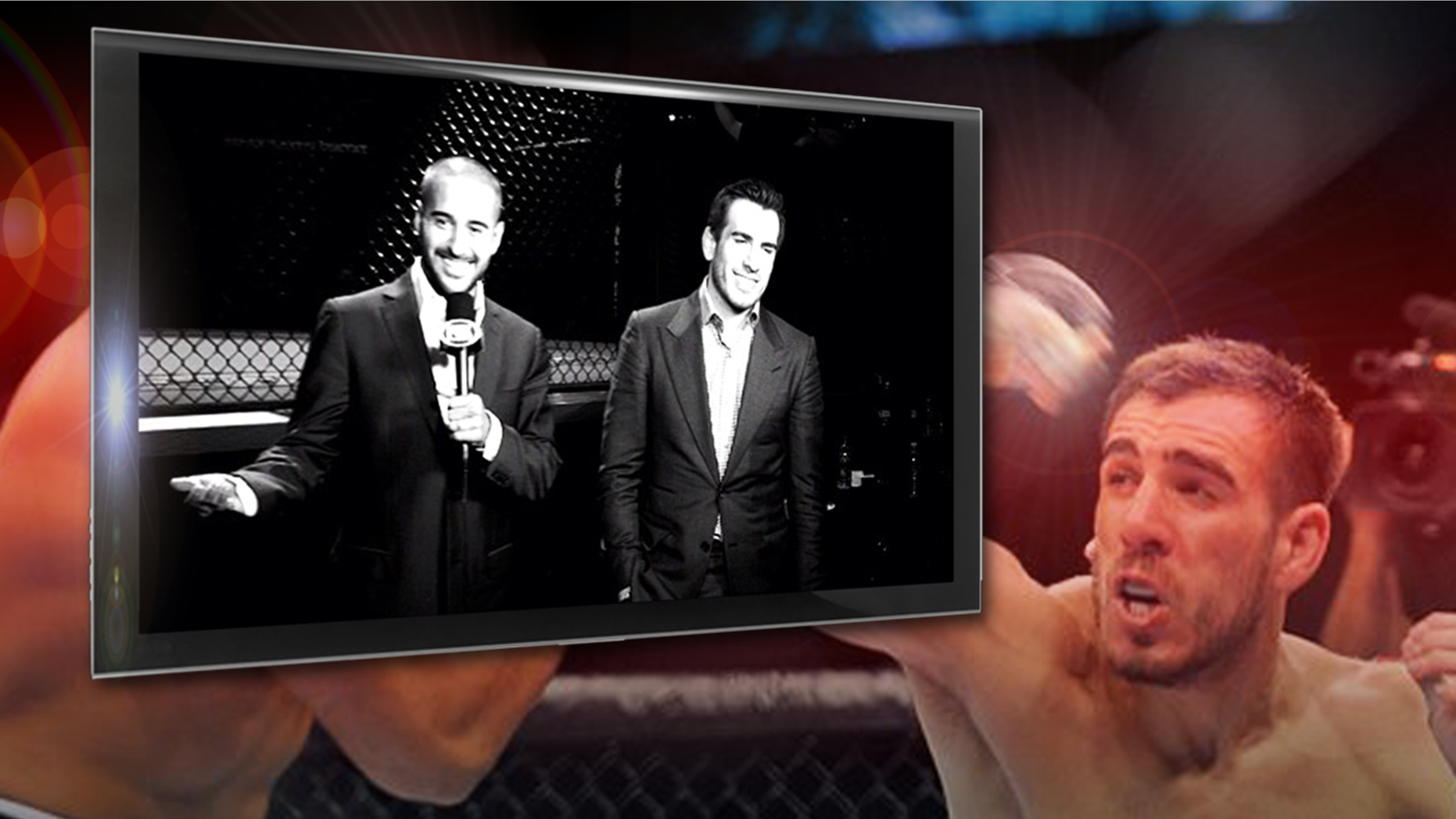 In the modern era of the UFC some would say that former lightweight and featherweight contender Kenny Florian was there from the beginning.
His career was launched by the Ultimate Fighting Championship's "Ultimate Fighter" reality show,  a career he didn't really know if he wanted on a show that at the time had an uncertain future.
"I wasn't even sure it would make it to cable television," laughed Florian. "Being a fighter in the UFC wasn't exactly what I wanted to do.  I just really wanted to be a Brazilian Jiu Jitsu instructor and compete in that.  I really at the time had no idea that I even wanted to be a professional UFC fighter."
A Boston College graduate who played varsity soccer, Florian would reluctantly turn his stint on the reality show into a nine-year career that included three title opportunities before a back injury lead the fighter to put an end to his fight career a few weeks ago.
"I've always been one to never really do anything half speed, you know?  If I'm going to train I want to train even more than I did last time.  I don't want to train less," said Florian.  "When I wasn't able to do that, I knew it was time to call it quits and let people know that I'm done."
Florian showed everyone that fighting wasn't for the uneducated, something a majority of critics use to characterize mixed martial arts.
"There are some smart guys out there and guys who have a very intelligent approach and are good role models," said Florian.  "I did my best to always to change that perception."
"I remember Dana [White, UFC President] would always say like, 'You know that Kenny Florian looks like an accountant.  You know, he looks like he'd do my taxes.  He doesn't really look like a fighter.' And that was cool, it was a different perspective."
Florian, 36, had always been perceived as someone who would have a career after the fighting stopped.
When UFC fight analyst and commentator Joe Rogan couldn't make a pay-per-view show, Florian filled in.
I knew it was a risky thing to say, but I went in and backed it up, you know?  That's always been my style.
When the UFC signed a landmark deal with the Fox network that included programming not only on it's national flagship but on FX and FUEL TV cable channels, the company dealt with the reality that Rogan and UFC play by play man Mike Goldberg couldn't be on every broadcast and signed MMA anchor Jon Anik away from ESPN.
The obvious person to team up with Anik was Florian.
"In the beginning it, it was tough… anytime you're used to hearing a certain voice that's associated with, with a sport, you expect to hear that same style and that same voice and any time something's unfamiliar it's going to irk certain people," said Florian, who also serves as an analyst on FUEL TV's "UFC Tonight."
The fans, while critical at first, seem to be growing accustomed to Florian and Anik, and 'KenFlo' seems to be putting the same work ethic he used as a fighter in his new career.
"I've been surprised at how positive it's been, to be honest.  A lot of people have been very complimentary," said Florian.  "[I'm going to] do my best to get better and better every time out."
As for his fight career the Massachusetts native of Peruvian descent looks positively on it all, even his famous "I finish fights" line.
"I knew it was a risky thing to say, but I went in and backed it up, you know?  That's always been my style," said Florian.
As for his final bout, a 5 round unanimous decision loss to featherweight champion Jose Aldo as a bookend to his career, Florian again looks at the positive.
"We had a good fight.  It was a close fight.  I had a great time doing it," said Florian. "Sometimes it doesn't go [your] way, I still had an amazing time amazing learning experience from that."
For Kenny Florian's take on the lightweight division, the heavyweight division and his thoughts on the Anderson Silva vs. Chael Sonnen rematch…
Florian: Chael's got the style to beat him.  He's proved it in his first fight, and I wouldn't be surprised if he won.
Listen below to the full interview.
Follow Victor Garcia on twitter @MrVicGarcia
Follow us on twitter.com/foxnewslatino
Like us at facebook.com/foxnewslatino