UCLA star Lonzo Ball's dad says son could replace Steph Curry right now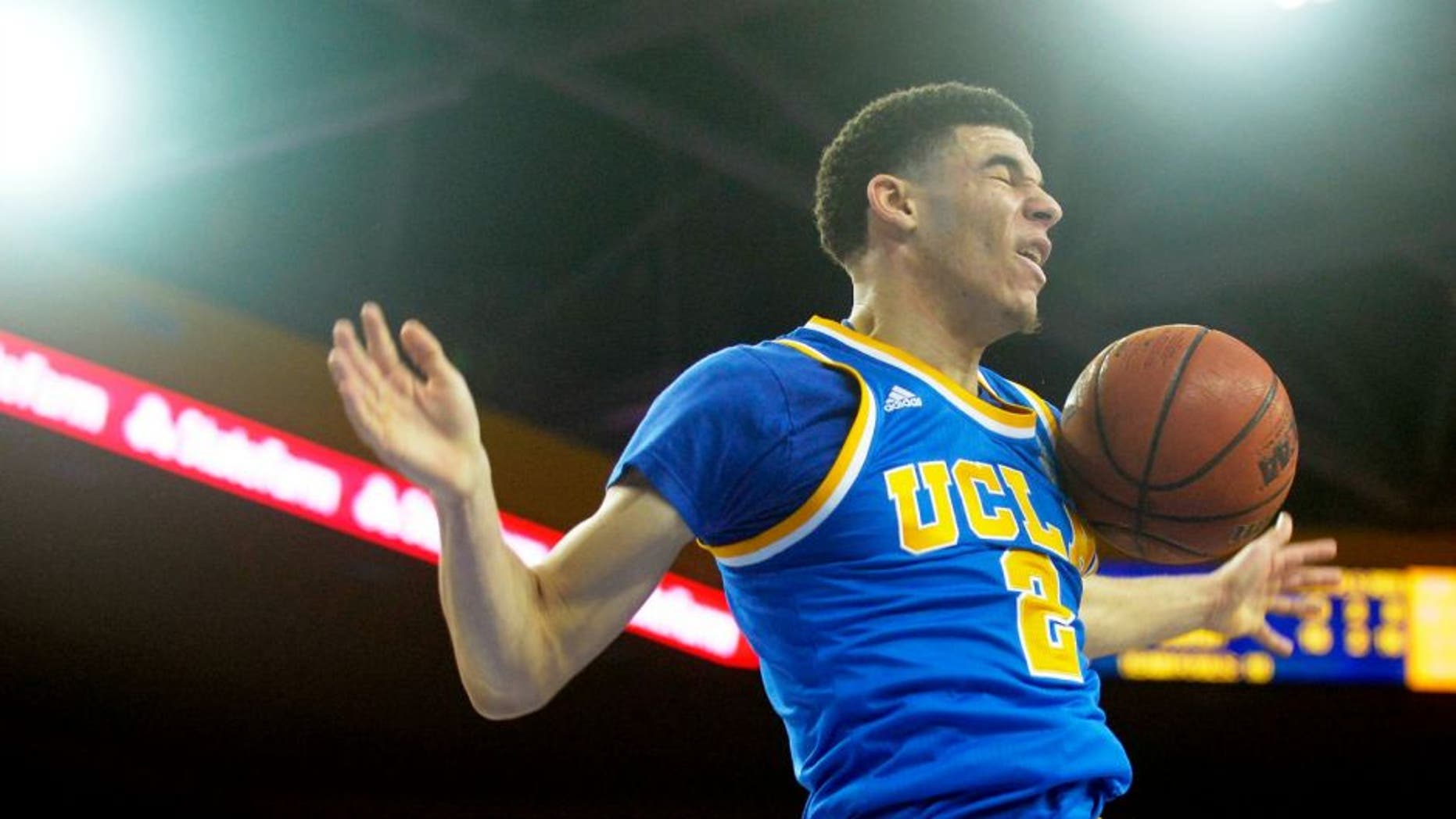 UCLA freshman guard Lonzo Ball is undoubtedly one of the top prospects in the 2017 NBA Draft class and has a chance to be the No. 1 overall pick in June. He's helped lead the Bruins to a 23-3 record, and is averaging 15.4 points, 7.6 assists and 6.1 rebounds a game.
Ball's father, though, is raising eyebrows in the NBA by making some brash claims about his son's potential.
During a blowout win over USC on Saturday, LaVar Ball backed up a claim he made earlier in the week, and said that his son could replace the unanimous NBA MVP on the Golden State Warriors today.
"Hey, let me tell you this right now. I have the utmost confidence in what my boy is doing. I'm going to tell you right now, he's better than Steph Curry, to me. Here, put Steph Curry on UCLA's team right now, put my boy on Golden State and watch what happens.
… I'll double-down on it again. If I don't know what my boy is about, I'm not going to make that statement."
In an interview with TMZ during All-Star Weekend, Wizards point guard John Wall said Ball will have a target on his back when he arrives in the NBA.
"It's funny. At the same time you've got to kind of look at it as a factor of… if you ask anybody if they play the same position, they're probably going to say 'nobody is better than me.'
I feel like he's putting a lot of pressure on his kid. And definitely when a lot of rookies come into the league, a lot of people try to leave a statement, like let them know how the league is. Especially if they're going to be going against them for the next couple years.
He just added fuel to the fire when he probably plays Steph Curry, or play any other point guards after he gets drafted."