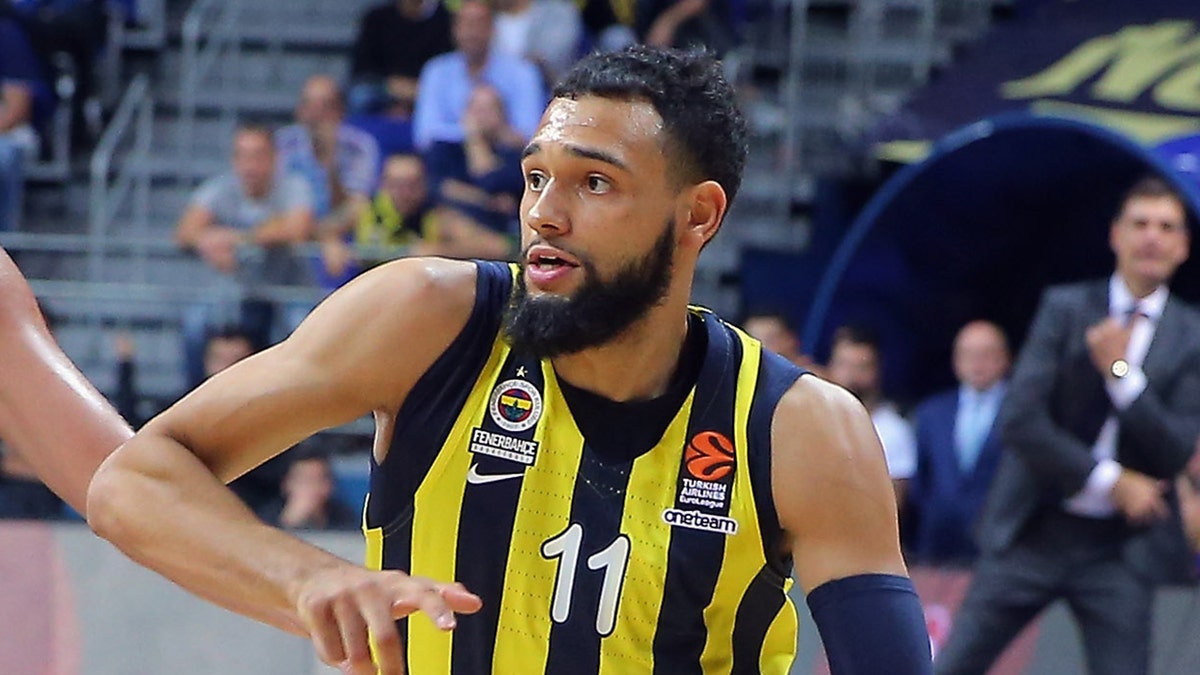 Former NBA player Tyler Ennis was taken to the hospital after suffering a gruesome ankle injury during a Turkish basketball league game Sunday.
Ennis, who is in his first season for Fenerbahce, was driving toward the basket in the first quarter when he collided with Malcolm Armstead, who plays for Buyukcekmece.
Ennis went down in immense pain.
He appeared to have suffered an ankle fracture, Eurohoops reported, citing Fenerbahce officials. His teammates came to visit him in the hospital.
The 24-year-old guard has played four seasons in the NBA – including last season with the Los Angeles Lakers, when he averaged 4.1 points, 1.8 rebounds and 1.9 assists in 54 games.
Ennis played one year at Syracuse University before making the leap to the NBA. He helped the Orange to a 28-6 record that season.