Twins sign reliever Belisle, designate Park for assignment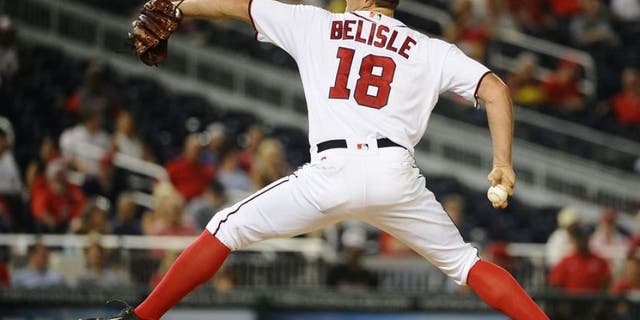 The Minnesota Twins bolstered their bullpen on Friday by signing right-handed veteran reliever Matt Belisle to a one-year contract.
To make room on the 40-man roster for Belisle, the Twins designated Byung Ho Park for release or assignment.
Belisle, who finalized a $2.05 million, one-year contract, is fresh off a solid year with the Washington Nationals in 2016, his only season with the club. He posted a 1.76 ERA with 32 strikeouts and only seven walks in 46 innings after missing seven weeks in the first half of the season with a strained calf muscle in his right leg..
Minnesota becomes the fourth destination in as many years for the 36-year-old veteran. He began his career in 2003 with the Cincinnati Reds and stayed in the organization until signing with the Colorado Rockies in 2009. Belisle had his best years with the Rockies, with 91 strikeouts in 2010 and posting a 10-4 record in 2011. He stayed there until appearing in 34 games for the St. Louis Cardinals in 2015 before signing with Washington in 2016.
The Twins paid his South Korean club, the Nexen Heroes, $12.85 million for negotiating rights to Park, who signed a $12 million, four-year contract with Minnesota.
However, he struggled with the Twins, batting just .192 in 62 games with 80 strikeouts in 244 plate appearances. He did hit 12 home runs, but just three in his last 33 games, in which he also batted only .145 during that span. Park was sent to Rochester, where, hampered some by a wrist injury, he batted .224 with 10 homers in 31 games.
Belisle joins a Twins bullpen that ranked No. 26 in the najors last season with a 4.60 ERA. He will travel with the Twins' pitchers and catchers to Florida when they report to spring training on Feb. 13.
The Associated Press contributed to this report