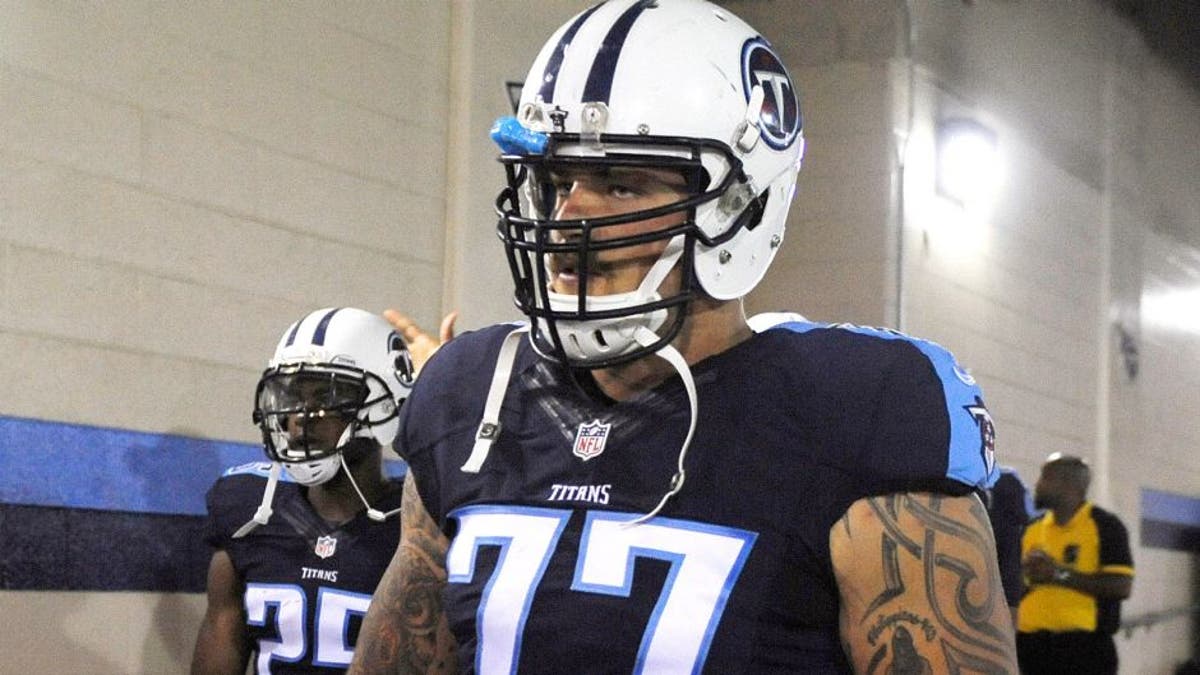 Tennessee Titans left tackle Taylor Lewan heads into the offseason hoping to provide a more consistent effort for his team in 2016.
Looking back at the 2015 season, the two-year veteran said he had a number of solid games, but acknowledged there were instances where he wasn't satisfied with his performance.
"There's times I didn't do my job, and I am not going to shy away from that,'' Lewan said, via the Titans' official website.
Injuries may well have played a part. Lewan played through a shoulder injury much of the year, starting 15 games before missing the Week 17 loss to the Indianapolis Colts with a concussion.
As part of an offensive line that surrendered a league-high 54 sacks, Lewan said he and his fellow lineman have to do a better job of keeping quarterback Marcus Mariota out of harm's way. Mariota was sacked 38 times and missed four games, including the final two, with a pair of knee injuries.
If the Titans hope to make a leap in 2016 after winning a combined five games over the last two seasons, improved play up front from Lewan and his fellow linemen will be key.