Ticket sales lagging for Rio's Paralympic games -- city planning ticket give-aways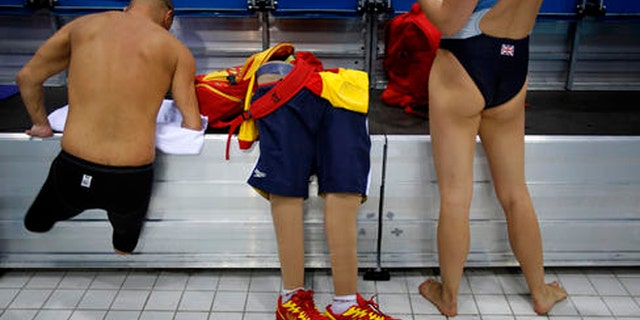 RIO DE JANEIRO (AP) – Tickets sales for the Rio de Janeiro Paralympic Games are lagging, but they are getting a big boost from an unexpected source — the city of Rio de Janeiro.
Philip Craven, the head of the International Paralympic Committee , told The Associated Press in an interview that 33 percent of 2.5 million tickets had been sold, compared to 67 percent of 6 million Olympic tickets.
He said the city government of Rio de Janeiro was buying a large chunk of Paralympic tickets. He estimated about 500,000, a number the city hall declined to confirm.
In a statement to AP, it said it was buying tickets "for students of municipal schools," but did not give a number. The plans will be announced on Monday, the day the countdown clock reaches 100 days for the Paralympics.
Two years ago at the World Cup, Rio Mayor Eduardo Paes criticized expensive ticket prices that shut out many residents of Rio, which has a stark divide between the rich and poor.
Paes promised at the time to give away 1.2 million tickets for the Olympics, but failed to deliver.
This is partly because the purchase price could have reached $10-15 million. Local Olympic organizers said they could not afford to give away tickets due to a tight operating budget that depends on ticket-sales income.
The price tag for the Paralympics should be much lower, perhaps in the range of $1-2 million. This is because Paralympic tickets are much cheaper, and the city seems to be buying far fewer.
Like us on Facebook
Follow us on Twitter & Instagram