This week's bowtie represents ... Sandy Hook Promise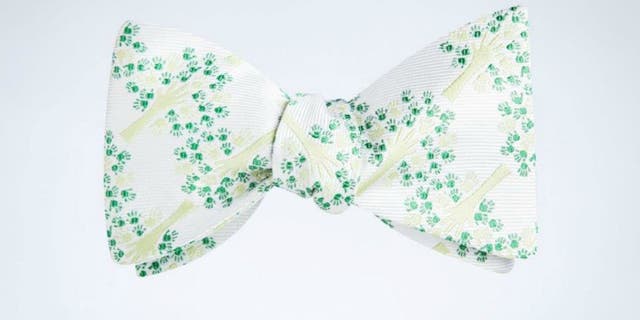 NEWYou can now listen to Fox News articles!
WHAT IT MEANS:
Sandy Hook Promise (SHP) is a national, nonprofit organization based in Newtown, Connecticut. It is led by several family members whose loved ones were killed in the tragic mass shooting at Sandy Hook School.
Sandy Hook Promise is focused on preventing gun violence (and other forms of violence) BEFORE it happens through its results-proven FREE Know The Signs Violence Prevention Programs on mental health & wellness, identification of at-risk behaviors, and how to take action and get help before a situation escalates.
Since its inception, Sandy Hook Promise has trained nearly 2 million youths and adults across all 50 states with its Know The Signs Programs. Through their initiatives, SHP has stopped multiple school shootings, suicides and other acts of violence, as well as reduced incidences of bullying nationwide.
Over a half million acts of gun violence occur annually in the U.S. Every day, 314 people are shot, and of those 41 are children under the age of 18. Gun violence is preventable when you know the signs.
Together we can make The Promise to protect children from gun violence by encouraging and supporting solutions that create safer, healthier homes, schools and communities.
Sandy Hook Promise became involved with BowTie Cause through one of SHPs wonderful Promise Leaders, Rob Walker. As a Promise Leader, Rob trains kids in his community in SHPs Know The Signs Programs. He and his entire family decided to further support SHP by creating this bowtie fundraiser to help us protect kids from gun violence.
@Ken_Rosenthal will rock a @SandyHook #bowtie on #MLBonFOX Saturday as the Detroit Tigers play the Boston Red Sox to raise awareness for gun violence prevention! #TieOneOn:
HOW TO GET INVOLVED:
Website: www.SandyHookPromise.org
Instagram: @SandyHookPromise
Twitter: @SandyHook
Facebook: https://www.facebook.com/SandyHookPromise/