'The Freeze' suffers stunning loss in race from foul pole to foul pole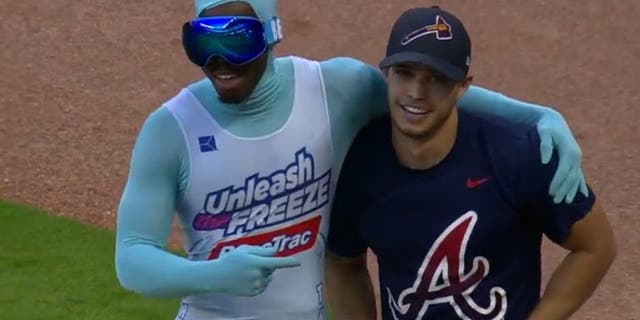 NEWYou can now listen to Fox News articles!
Its tough to remember a between-innings promotion that has captured the attention of major-league fans more quickly than "The Freeze."
The sprinting superhero first went viral last week when an unfortunate fan who accepted his challenge face-planted in the warning-track dirt at SunTrust Park.
But the tables turned on Friday night when "The Freeze" tasted defeat. Its worth noting that the challenger always gets a sizeable head start in the race, but heres the upset:
"The Freeze" will look to get back on the winning track on the warning track Saturday. Ditto for the Braves, who managed just four hits in a 5-0 loss to the Marlins on Friday.