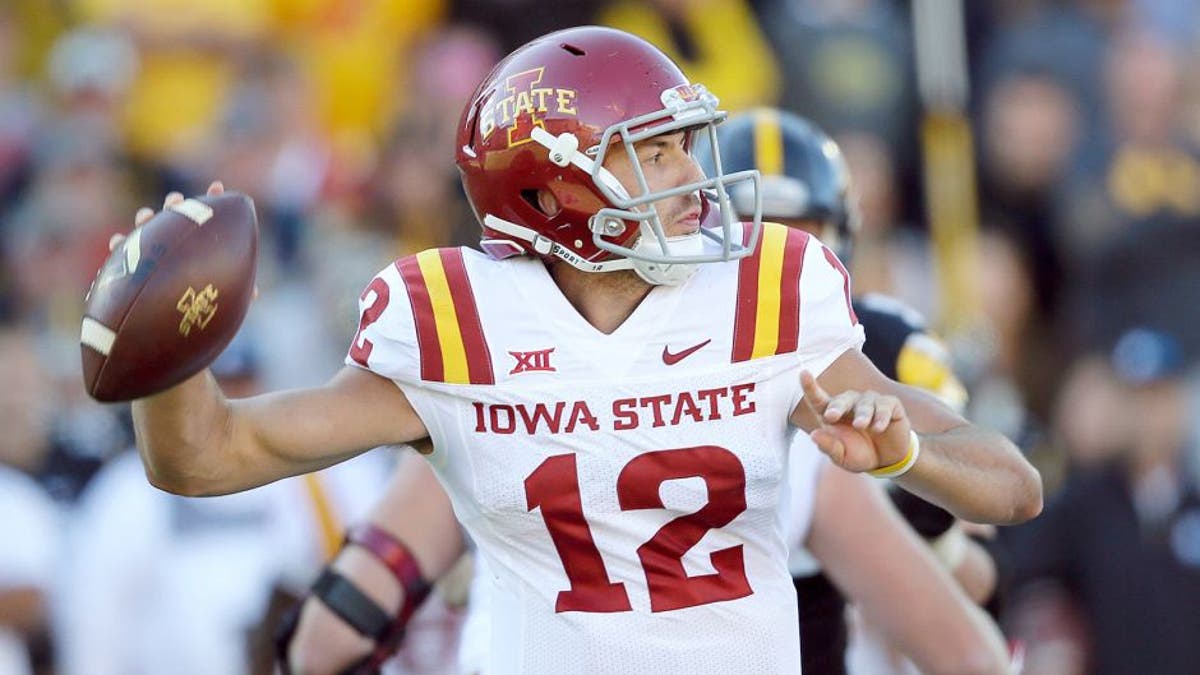 It's early August, so when it comes to football, it's all about lists.
Top places to play. Best tailgate food. Top 25 teams. Top teams with the most to prove.
You get the idea.
Well, the Ames Tribune has put out their list of the top 10 Iowa State players for this season. Check it out here.
You'd think Sam Richardson, the team's quarterback would higher than just No. 5, but that's not the case, despite the fact he threw for 2,669 yards and 18 touchdowns. Either way, he's going to have to improve for the Cyclones to make a bowl game.
Who's No. 1? Defensive tackle Demond Tucker, who is going to be needed to help improve on a defense that was one of the weakest in the conference last season. The Cyclones finished ninth or 10th in the conference in every major defensive category.
That's a lot of pressure on Tucker, considering Tucker has never played a Division I game. He had 22 sacks in two seasons at Copiah-Lincoln Community College (Miss.).
(H/T The Ames Tribune)