Texans make change at kicker, release Randy Bullock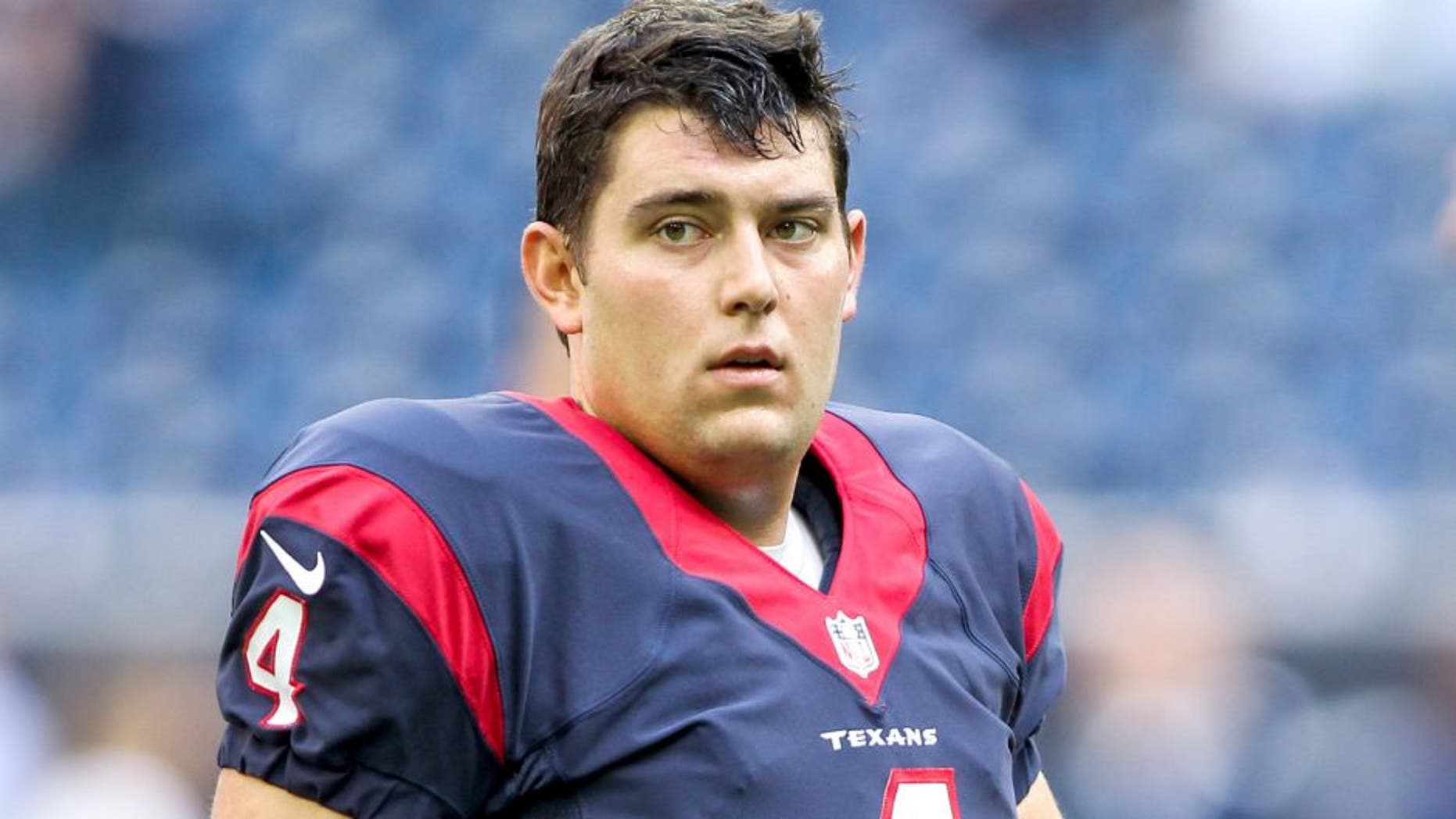 Randy Bullock's struggles with the NFL's new extra-point distance prompted the Houston Texans to make a change at kicker.
On Tuesday, the Texans released Bullock, two days after he missed a 43-yard yard field goal an an extra point attempt in the the team's 19-9 win over the Tampa Bay Buccaneers last Sunday.
Bullock, who also missed an extra point in the Week 1 loss to the Kansas City Chiefs, is the only kicker to miss more than one point-after try.
The Texans signed former San Diego kicker Nick Novak to take Bullock's place on the roster.
The NFL decided to move the extra point back this year from the two to the 15-yard line in an effort to make things more challenging for kickers. Thus far, it appears to have worked.
Bullock was 66-of-66 on extra-point attempts the previous two seasons. A fifth-round pick by the Texans in 2012, Bullock converted 61 of 76 field goal attempts during his career with the team. He set a franchise record in Week 16 last season by making six field goals against Baltimore.
Novak, in his eighth season in the NFL, made 22 of 26 field goals with the Chargers last season. He has missed only one extra point in his career.