Tech taking more than it gives this season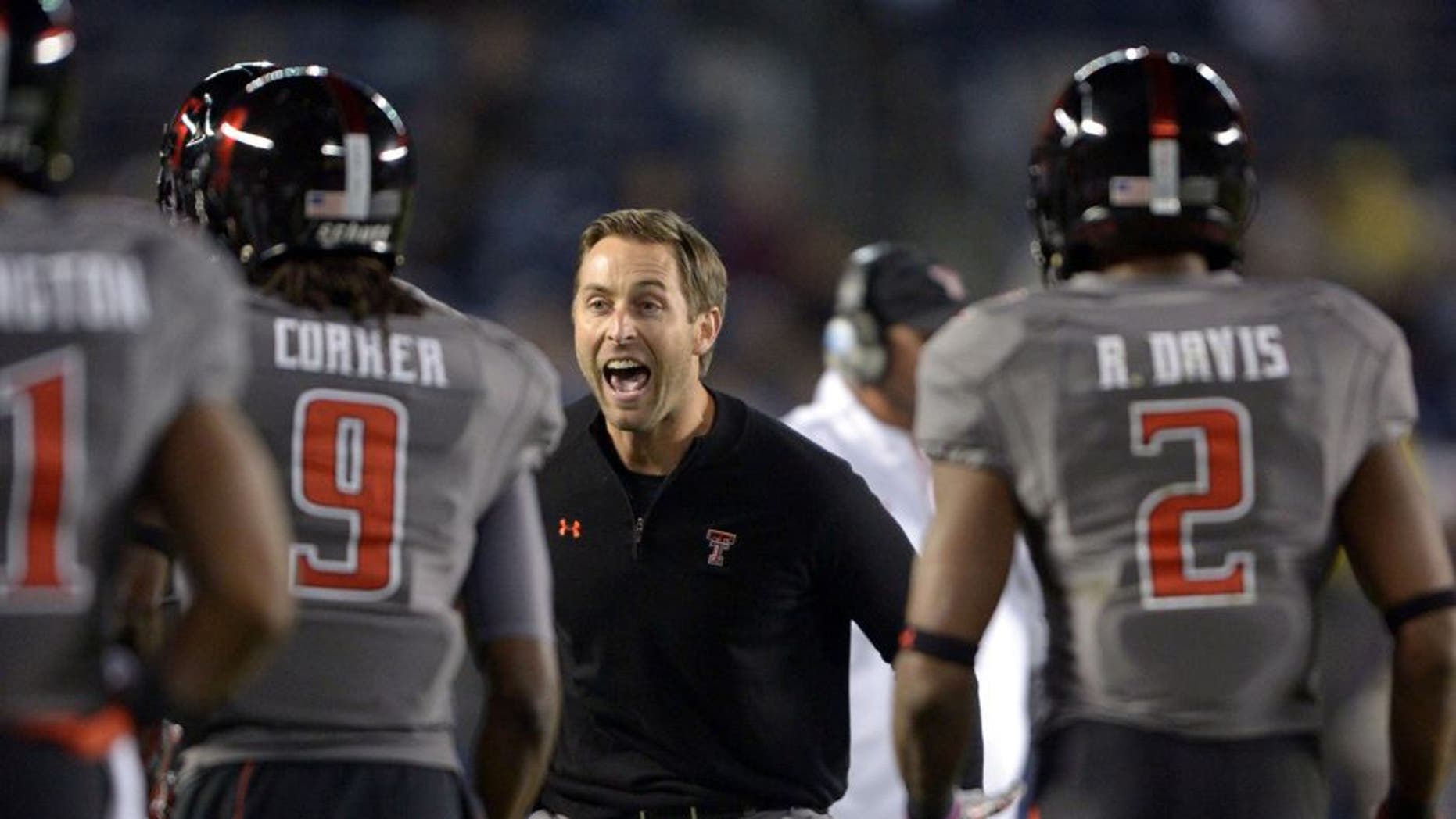 With Texas Tech's high-octane offense, its best bet on defense is to try to supplement that by any means necessary. They're going to be a high risk, high reward group. They'll give up some big plays, but they'll also force a good amount of turnovers.
Though against some lower level opponents, the Red Raider defense forced four turnovers in Week 1 and two in Week 2.
Defensive coordinator David Gibbs isn't happy with the overall performance of his D, but does like the spike in takeaways.
"They played a lot harder," he said. "There's a lot, like I always say, there are a lot of excuses and reasons why. But give the kids credit, they did play harder and they showed some improvement."
Cornerback Tevin Madison knows that Tech, for all intents and purposes, is going to win games on the offensive side of the ball. So he worries about trying to get them back on the field as quickly as possible.
"We practice it every day, getting the ball out," Madison said. "In walk-throughs, film room, just preaching it, turnovers, turnovers. Six turnovers through six games, that's a big plus for us, an increase from last year through two games. If we can take getting turnovers, we'll have a chance."
(h/t Daily Toreador)