TE Koyack among nine Jaguars signed to reserve/future contracts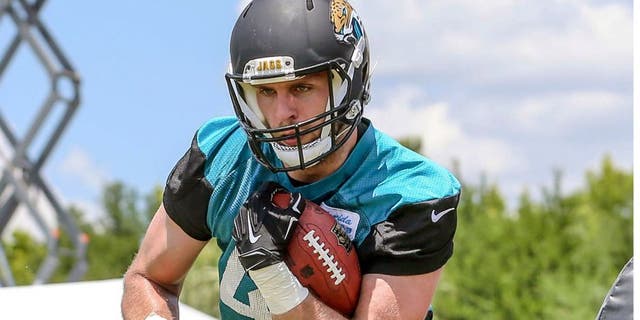 The Jacksonville Jaguars began their offseason by signing nine players, including 2015 seventh-round pick Ben Koyack, to reserve/futures contracts, the team announced Monday.
Jacksonville signed Koyack, a rookie tight end out of Notre Dame, along with wide receivers Rasheed Bailey, Rashad Lawrence and Shaq Evans, offensive linemen Kadeem Edwards and Chris Reed, linebacker Sean Porter and defensive backs Earl Wolff and Rashaad Reynolds.
All were on the Jaguars' practice squad in Week 17 except Reynolds, who was released Dec. 23.
The nine players will count against Jacksonville's 90-man offseason roster.