#TBT: The last time the Atlanta Falcons lost the Super Bowl, they did not bounce back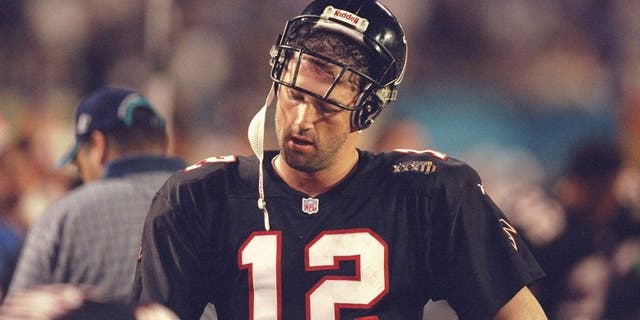 NEWYou can now listen to Fox News articles!
Matt Ryan promised Falcons fans "We will #RiseUp again" after Atlanta blew a 28-3 lead in losing the Super Bowl to New England. But it might take a while.
The previous time the Falcons lost the Super Bowl, a 34-19 loss to the Broncos after the 1998 season, they did not bounce back. The 1999 Falcons finished 5-11, and three of those wins came against 49ers and Saints teams that were even worse.
The 1999 Falcons lost their first four games and did not beating a single team that finished with a winning record. Star running back Jamal Anderson hurt his knee in Week 2 and was placed on injured reserve.
The Falcons finished 4-12 the following season and did not make the playoffs again until 2002, when Michael Vick became the team's starting QB.
Ryan and the Falcons had missed the playoffs for three straight seasons before they put it all together this past season, leading the league in scoring behind a career renaissance by Ryan. But with the departure of offensive coordinator Kyle Shanahan, Ryan will have to rediscover his 2016 success under new OC Steve Sarkisian, and the Falcons' defense already is adding new coaches. They'll need to stay strong going up against Drew Brees, Jameis Winston and a rejuvenated Cam Newton in the NFC South.
Good luck, Falcons.