Suns take North Carolina State's Warren with 14th pick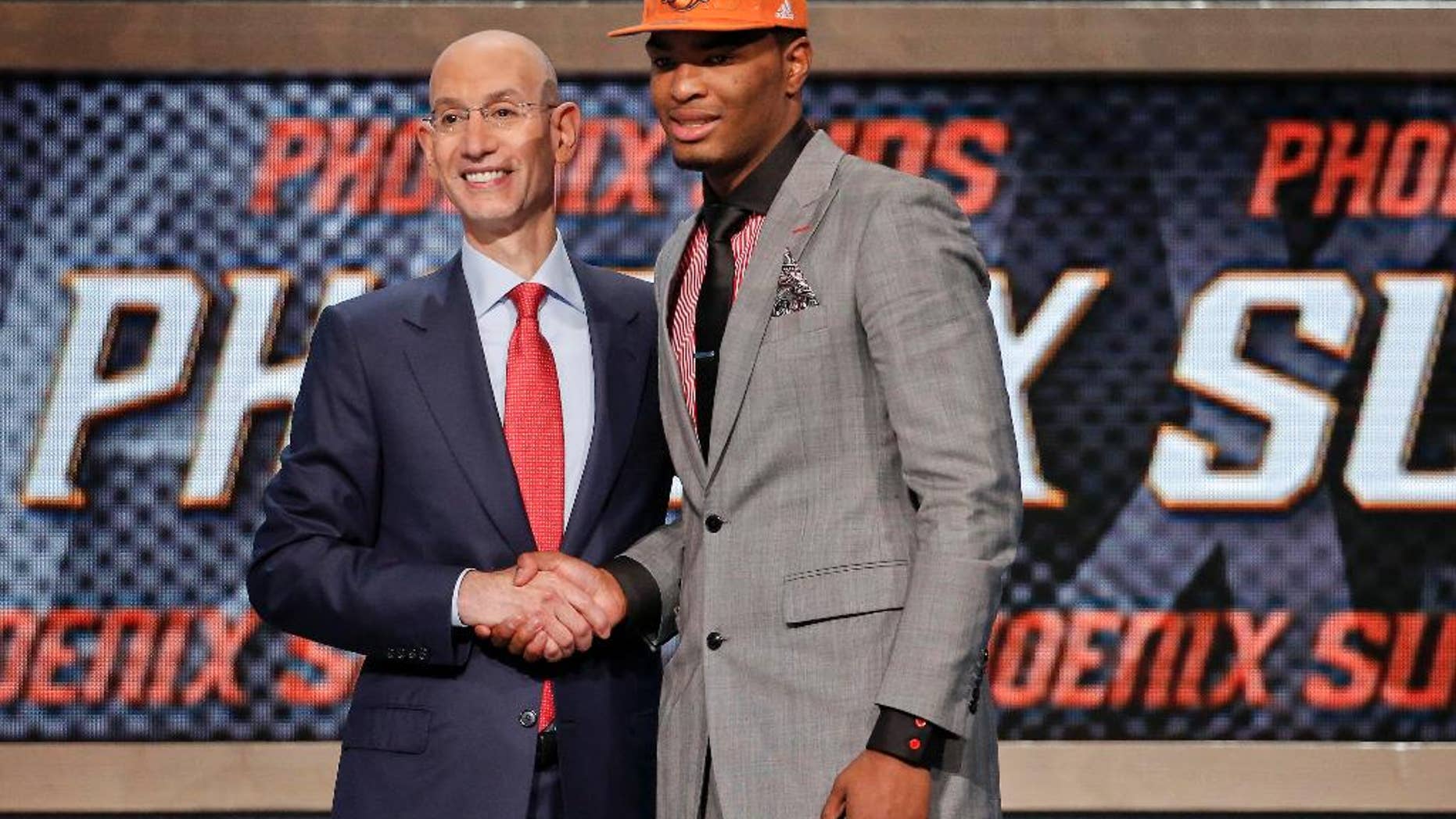 PHOENIX – The Phoenix Suns selected high-scoring T.J. Warren of North Carolina State with the 14th pick in Thursday night's draft.
Four picks later, the Suns chose point guard Tyler Ennis of Syracuse at No. 18. With its third first-round selection, Phoenix selected Serbian guard Bogdan Bogdanovic at No. 27.
Warren, a 6-foot-8, 215-pound small forward, was the ACC player of the year after averaging 24.9 points and 7.1 rebounds per game as a sophomore last season.
Warren, a second-team All-American, became the third player in ACC history to lead the conference in scoring and field goal percentage.
Last season, he scored 41 points against Pittsburgh and a career-high 42 in a win over Boston College.
He also scored 36 against North Carolina and 34 against Wake Forest.
In all, Warren had nine games of 30 points or more. Warren is not known for outside shooting, but gets most of his points from mid-range and with creative moves around the basket.
The selection of Ennis, from Toronto and the third Canadian selected, came despite the fact the Suns have a dynamic point guard duo in Goran Dragic and Eric Bledsoe. Bledsoe, though, is about to become a restricted free agent and will demand a big contract. The Suns can match any offer another team makes to Bledsoe and team officials have expressed a desire to get a new contract with him before he has a chance to test the free-agent market.
The 19-year-old Ennis averaged 12.9 points and 5.5 assists per game. He was third in the nation with a 3.60 assist-to-turnover ratio.
With general manager Ryan McDonough and coach Jeff Hornacek new on the job, Phoenix completed a surprising turnaround season, going 48-34 and just missed making the playoffs in the tough Western Conference. The Suns did it with a fast-paced style that led the NBA in fastbreak points.
The 6-6 Bogdanovic averaged 14.8 points in the Euroleague and 15 points in the Adriatic League last season. He could stay in Europe under contract for the coming season.