Suh, Watt prove big bucks on defensive linemen is a waste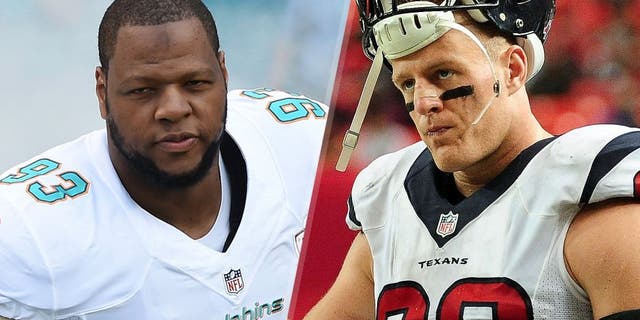 My FOX colleague Peter Schrager and I don't agree on much, yet we were in lockstep on one thing on Twitter on Sunday: paying defensive linemen huge money is a waste.
The enormous contract the Dolphins gave Suh was just too big for my tastes. That's quarterback money. If you've got a top-notch quarterback, you're in the playoff mix every single season. How many playoff games have the Houston Texans played with J.J. Watt dominating the last two years?
None. Exactly.
And here they are again, playing quarterback yo-yo, all the while Watt is on his way to another Pro Bowl season. And he'll be available for the Pro Bowl because his team isn't going to the postseason. Again.
None of this is to disparage Watt at all. He can play for my team any day. When Suh is motivated and focused, he can, too. But unless you're also paying a quarterback big money he deserves, all of that talent on the defensive line is for naught.