Steelers fan, in full uniform and pads, sneaks onto field to stretch with team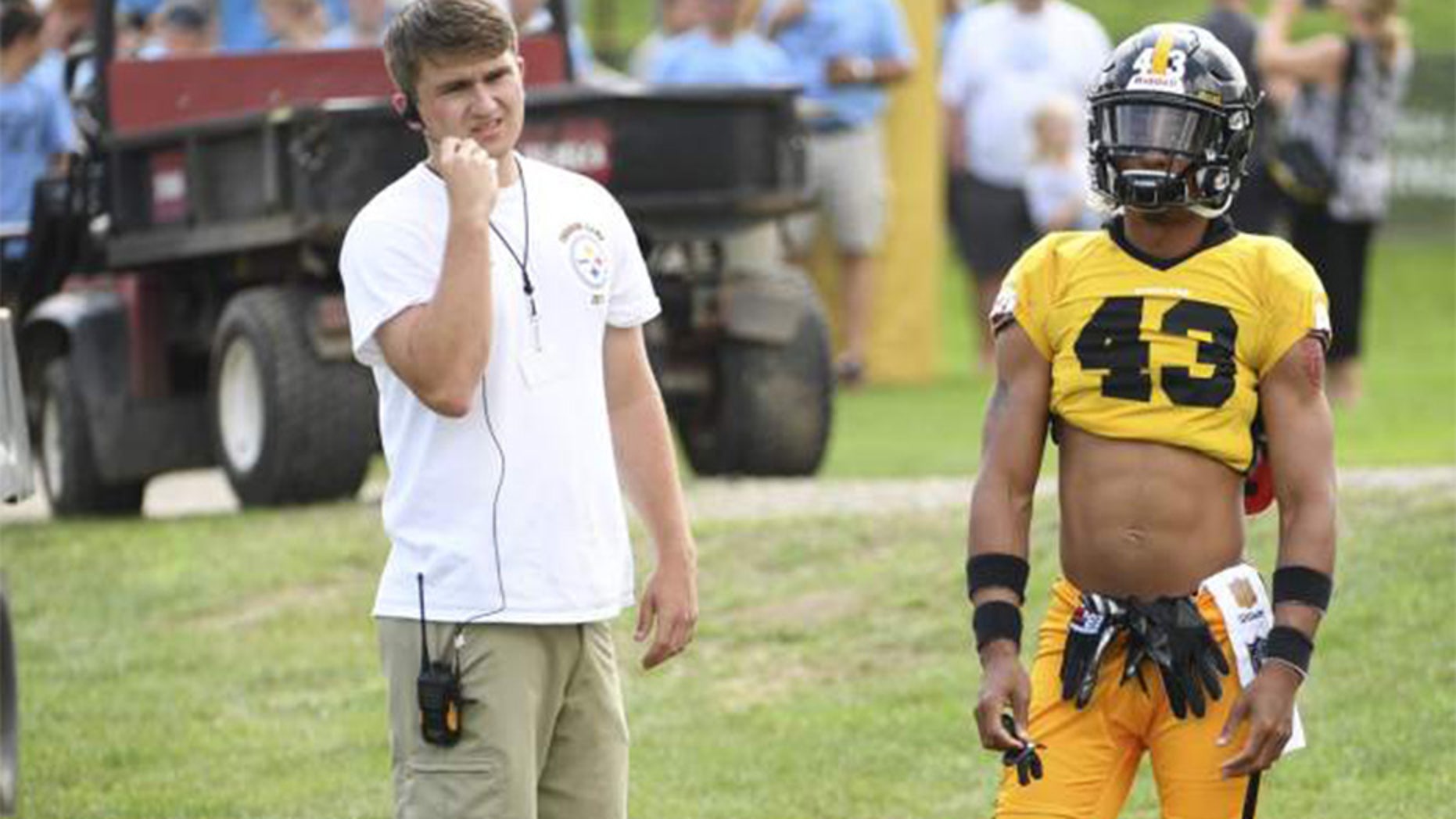 Here's one guy that won't make the Pittsburgh Steelers' roster when training camp ends.
A fan decked out in the team's colors managed to sneak onto the practice field during the weekend and joined the pros in a stretch routine before being escorted away by a team official.
The imposter at Saint Vincent College, outside of Pittsburgh, was wearing a No. 43 jersey and helmet – a number the NFL team has not given to anyone since Troy Polamalu retired, according to the Pittsburgh Tribune-Review. His uniform also was a different color yellow than what the players had on, and he was wearing pads Saturday when the actual players were not, the newspaper added.
Steelers Conditioning Coordinator Garret Giemont reportedly caught wind of the gag and took the man off the field, although players such as wide receiver Antonio Brown appeared amused, videos taken of the incident show.
The Tribune-Review reported that the man was eventually driven off in a golf cart by security and police, and team officials, including head coach Mike Tomlin, declined to comment.