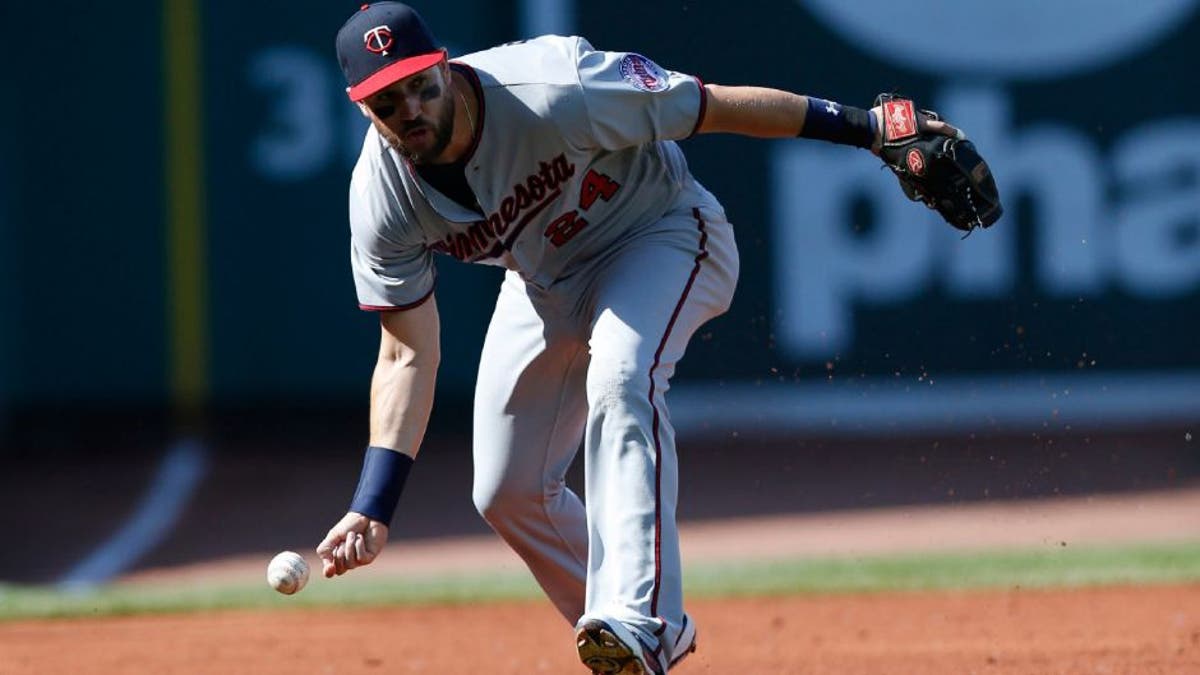 Welcome to the latest edition of StaTuesday, where each week we'll give you a different look at sports by examining a particular statistic or numbers.
This past weekend, the Society of American Baseball Research (SABR) issued its first Defensive Index rankings (SDI) for the season, based on games played through July 12.
According to SABR, these rankings account for roughly 25 percent of the selection process used in determining each season's Gold Glove winners.
The Defensive Index is compiled from different fielding metrics and incorporates a myriad of categories. (If you are interested in a more detailed explanation, please click here.)
When it comes to the Minnesota Twins, Trevor Plouffe was easily the best defender in the first half of the season according to SABR's metric. Plouffe was ranked No. 15 in the American League with a 5.9 SDI. However, he the fifth-ranked third baseman, behind Baltimore's Manny Machado (8.3), Toronto's Josh Donaldson (8.0), Seattle's Kyle Seager (6.7) and Cleveland's Lonnie Chisenhall (6.0). Tampa Bay center fielder Kevin Kiermaier was the highest-rated player in all of the major leagues at 15.0.
Among qualifying pitchers, Minnesota has two in the top 11 of the SDI: Kyle Gibson is 10th at 0.7 and Tommy Milone 11th at 0.6. Houston's Dallas Keuchel is far and away the leader at 6.5. Only two other pitchers have an SDI of 2.0 or better, Boston's Joe Kelly (3.0) and Los Angeles' C.J. Wilson (2.0). On the Twins, Phil Hughes is at 0.4 while Mike Pelfrey is a -0.7.
At first base, Joe Mauer is tied for fourth with Baltimore's Chris Davis in SDI at 1.3. The top three are Boston's Mike Napoli (2.3), Toronto's Justin Smoak (1.6) and Los Angeles' Albert Pujols (1.4).
Other than pitcher, first base and third base, the news isn't as good for Minnesota, however.
At second base, Brian Dozier is 10th among AL Gold Glove qualifiers at -1.1. He is one of seven AL second baseman to have a negative SDI (and Chicago's Carlos Sanchez is at 0.0 as well).
At catcher and shortstop, Twins players have the lowest SDI in the American League. Kurt Suzuki is at -5.3 and Danny Santana -5.0. Only Atlanta's A.J. Pierzynski at -6.2 has a worse SDI in the majors at catcher while at shortstop only Washington's Ian Desmond at -6.4 is lower than Santana. Boston's Blake Swihart (-3.2) is the next worst catcher in the AL. At shortstop, Texas' Elvis Andrus (-4.3) and Toronto's (now Colorado's) Jose Reyes (-4.2) are somewhat close to Santana.
Only one Twins outfielder qualified for the SDI rankings, Torii Hunter, who at -2.7 is the ninth-rated right fielder. Of the 11 right fielders listed, seven have a negative SDI.
In case you were wondering, the worst player in the SDI is Boston left fielder Hanley Ramirez at -13.9. No one else is in negative double digits. The next worst? Boston third baseman Pedro Sandoval at -9.9. Rough times on the left side of that Red Sox defense.
Follow Dave Heller on Twitter