Staal not returning for Rangers tonight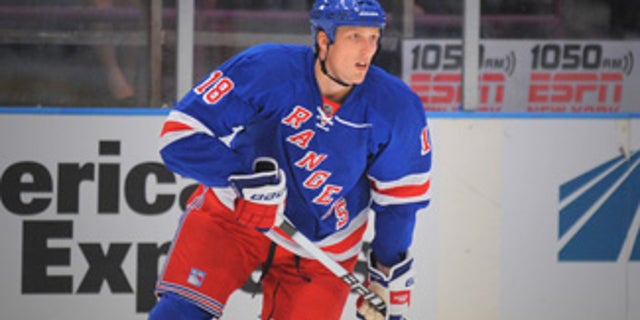 NEWYou can now listen to Fox News articles!
New York Rangers defenseman Marc Staal, who has been battling a left knee injury for a week, will not return to the lineup Tuesday night against the Buffalo Sabres.
Rangers coach John Tortorella said Saturday that Staal had a good chance of returning against the Sabres (7 p.m., TSN2, Versus), but said Tuesday that Staal had a setback after Monday's practice. When asked if Staal could return for Thursday's game against the Minnesota Wild, Tortorella said, "Not sure."
Staal suffered the injury during a game against the Carolina Hurricanes on Feb. 22 when his brother Eric Staal drilled the All-Star defenseman.
The lack of Staal against the Sabres means added responsibility for rookie defenseman Ryan McDonagh.
"We're trying to bring him along slowly, but he's going to be playing tonight against (Tim) Connolly, (Jason) Pominville, (Thomas) Vanek," Tortorella said of McDonagh. "He's played against some top players because of the some of the problems we've had on defense with injuries and he's accepted everything and really thrived through it."
For the Sabres, defenseman Jordan Leopold (upper-body) skated Tuesday morning but will not play against the Rangers. He said he's improving but there is no timeline for his return.
Follow Dave Lozo on Twitter: @DaveLozo