Sheldon Richardson admits he's the 'odd man out' on Jets' D-line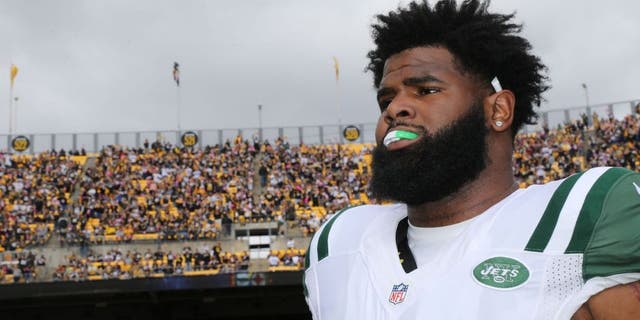 The New York Jets were among the teams pushing hard to make a move at the trade deadline. They were shopping defensive end Sheldon Richardson to several teams with the Dallas Cowboys being the main target.
Richardson ultimately wasn't moved, but he realizes he's probably on his way out.
"Big business, bro," Richardson said, via the New York Post. "It happens. That's it. We've got three guys that play the same position. We're all effective. It's a surplus, so I'm the odd man out."
The Jets do have an abundance of defensive linemen. They just signed Muhammad Wilkerson long-term in the offseason, while Leonard Williams is in just his second year as a pro. Richardson is signed through 2017, but there's a chance he'll be traded in the offseason.
After all, the Jets probably won't be able to re-sign him and Williams to extensions. Richardson is going to command top money, especially if he puts together a great season-plus over the course of the next two years.
"I just want to play, and yeah, get paid my fair share," he said. "You can't do this forever. You want to win Super Bowls and win games and stuff like that. But you also want to make sure you can take care of your family when it's all said and done and it's over with."
Richardson was asked if he'd like to remain with the Jets in the future. His response was less than definitive.
"It's not my choice," Richardson said. "I don't predict the future, so we'll see."