Seton Hall saw leaked bracket, but played along anyway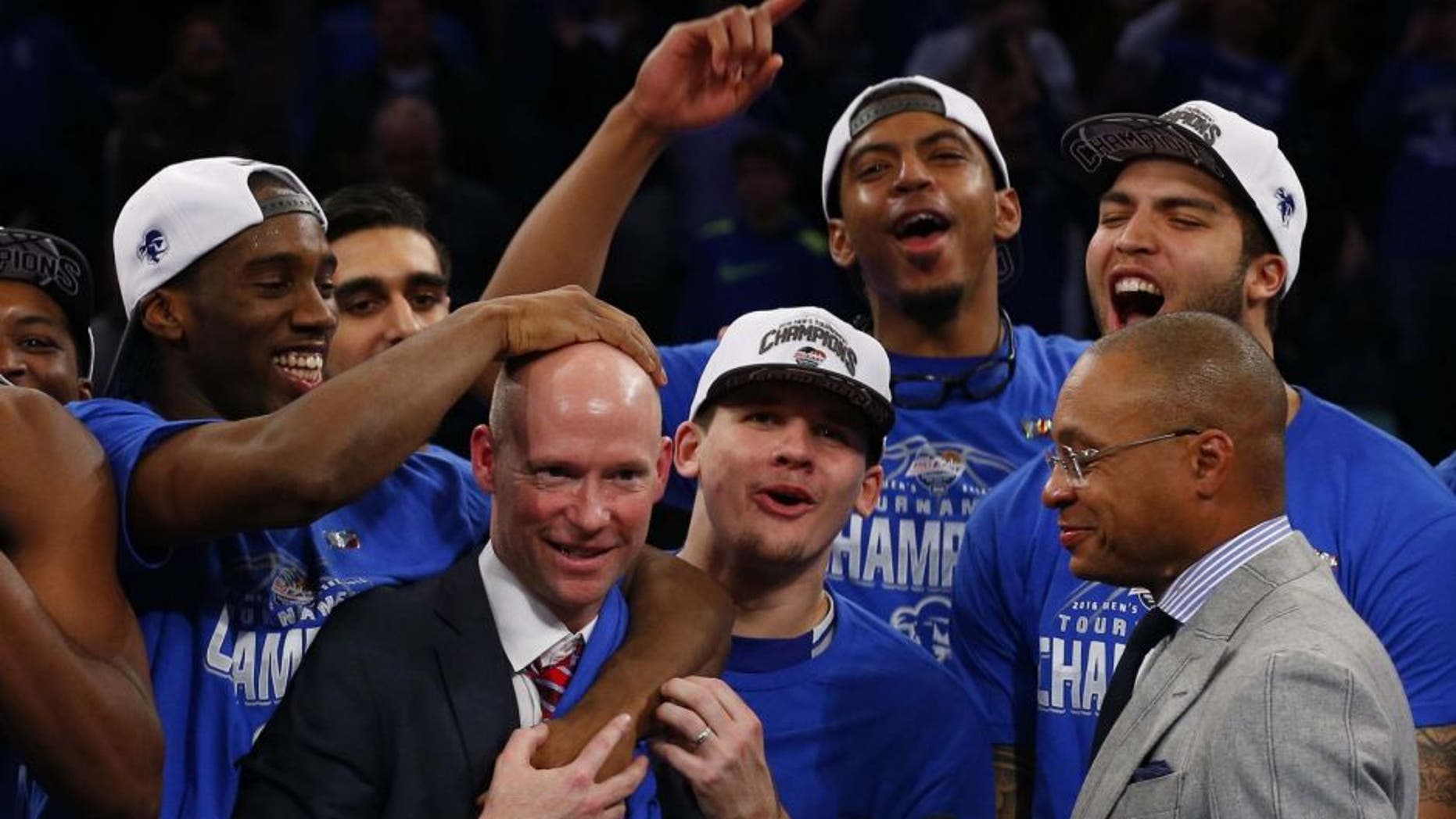 Seton Hall didn't have to sweat Selection Sunday, not after a leaked bracket ended all the suspense.
But you have to give the Pirates credit for playing along when CBS announced them as the No. 6 seed in the Midwest, facing Gonzaga.
Does this look like a team that knew exactly what its seed was for close to two hours?
You also have to give head coach Kevin Willard for making maximum use of the extra time. He had an assistant go and gather all of the Gonzaga game film available so the team could start planing for their first-round matchup.
Now that's thinking on your feet.
(h/t to NJ.com)