Sean Payton explains his issue with HBO's 'Hard Knocks'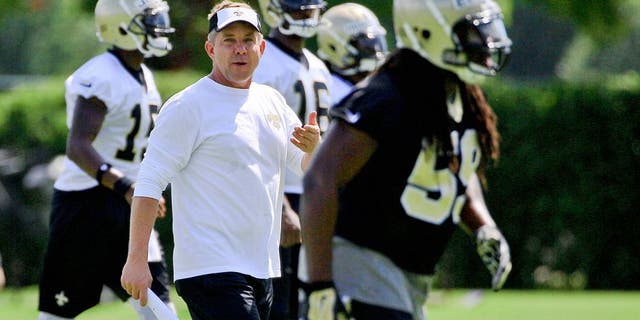 NEWYou can now listen to Fox News articles!
With it now being known that the New Orleans Saints could very well wind up on HBO's "Hard Knocks" in 2016, that apparently didn't sit very well head coach Sean Payton.
When Payton was first asked about the topic, he joked that he'd put on his "happy face," but then the truth came out. Payton's real issue with the show? Something that he apparently told himself that he would never do at the beginning of his career.
Via Nick Underhill of The New Orleans Advocate:
"I'll never be videotaped releasing a player," Payton said.
Underhill points out that an obvious key part of the show is the build up to when players get released. So, with that said, what happens if the Saints wind up being chosen? Well, let's just hope it doesn't get to that, because Payton may very well throw one big wrench into the plan if so.