Seahawks reveal Richard Sherman had knee injury during season but didn't report it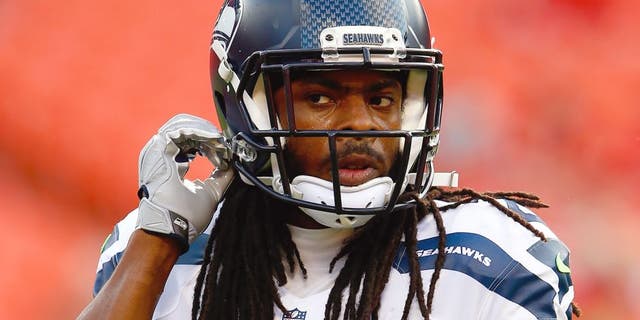 NEWYou can now listen to Fox News articles!
The Seattle Seahawks' season came to an end over the weekend, but they might have to answer some questions regarding the health of one of their most popular players.
Seahawks head coach Pete Carroll said on his radio show Monday that cornerback Richard Sherman played the second half of the season with an MCL injury in his knee.
One problem: The team never listed Sherman on any injury or practice report this season with a knee injury despite the league requiring teams to disclose players' injuries.
Pro Football Talk reached out to the league for comment, but the NFL provided no official response. But once source told the outlet that the Seahawks "flat-out lied week after week to the league and the public. How is that different from any of the Patriots' '-gates'?"
Carroll told the radio show on KIRO-AM that Sherman's injury was significant and that it was "stressful" for the star cornerback to play with the injury.
Carroll added that the injury was similar to the one Russell Wilson experienced early in the season, one that Wilson played through.