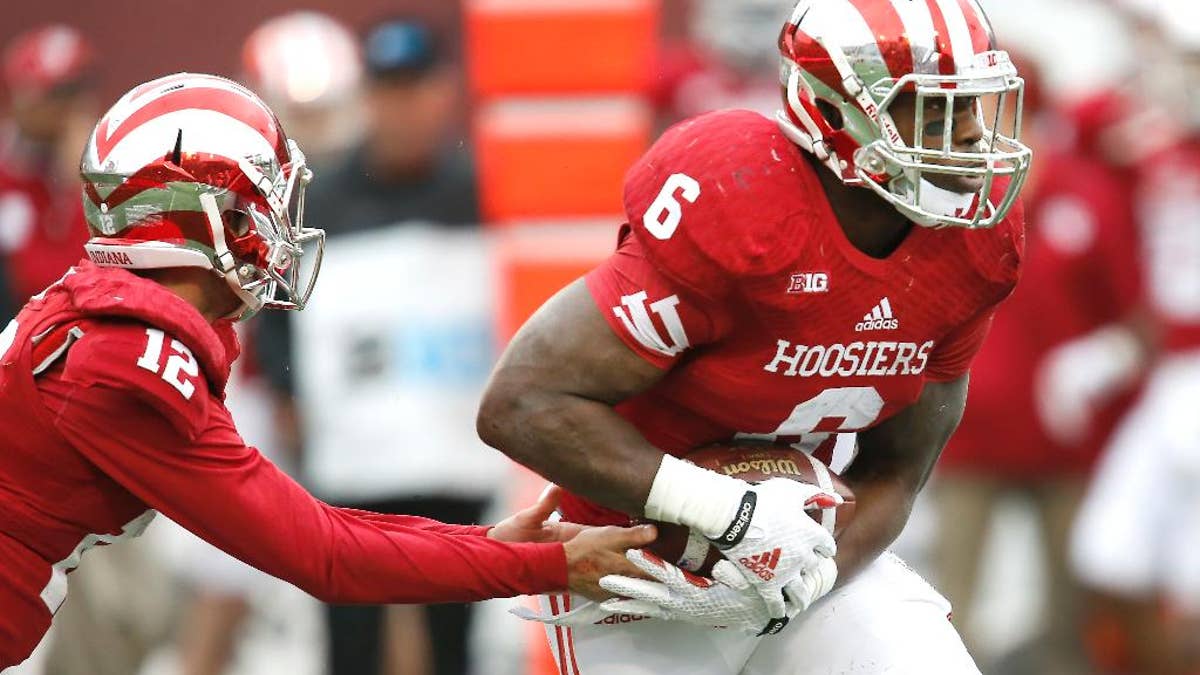 PISCATAWAY, N.J. – As soon as Rutgers' inaugural Big Ten schedule came out, the three-week run of games against Ohio State, Nebraska and Wisconsin popped out as the toughest stretch.
Yet after a 5-1 start, some fans wondered whether the Scarlet Knights could hang with the three ranked teams. They couldn't, especially on defense.
Rutgers (5-4, 1-4) gave up 137 points and an average of 474.7 total yards. The opponents averaged 304.7 yards and four touchdowns rushing. After each game, the team opposing Rutgers had a player named the Big Ten's Offensive Player of the Week.
"It's not where we want to be," defensive lineman David Milewski said as Rutgers gets ready to host Indiana (3-6, 0-5) on Saturday. "We're not happy with the results, but I think if we haven't torn apart yet in terms of the guys within the room, then we're going to be ok."
Linebacker Kevin Snyder said playing good teams reduces the margin for error.
While Indiana isn't as talented as Rutgers' previous opponents, its rushing attack is just as good. Hoosiers running back Tevin Coleman ranks second in the nation with 1,371 rushing yards.
"In my opinion the best (running back) we've faced all year," Milewski said. "He's tall, he's athletic, he's long and he seems like he can break tackles — run through arm tackles. He runs really hard and it's going to be a great challenge for us."
One Rutgers — ranked 92nd nationally in stopping the run — will have to confront.
The Hoosiers are down to their third-string quarterback in quarterback Zander Diamont. In turn, Coleman — who had a 10-game 100-yard rushing streak snapped last week against Penn State — has become even more of a focal point of the offense.
"When you've got a tailback with that kind of talent, they make sure that he gets his touches within the game," coach Kyle Flood said. "He's going to be the focal point of what they do on offense."
To stop him, Rutgers has to clean up a lot on defense.
Safety Lorenzo Waters said it's hard to point to one problem. But defensive players say it's the little things adding up to big plays, like missed tackles, missed assignments and missed alignments. Those minor miscues are turning what could be short gains into 50-yard touchdowns.
"The hard fix would be they're just better than us. If that's the answer then we have a long way to go, but we're just as good as any team we play out there and once you're equally matched like that, all the mistakes are going to get amplified," Waters said.