Saints' Harper expects 'all-time high' trash talk against former Panthers teammates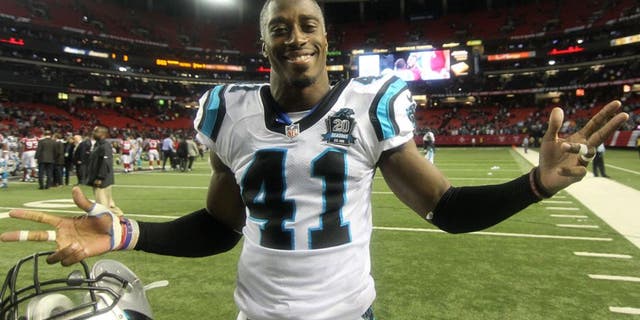 NEWYou can now listen to Fox News articles!
Roman Harper played a key role in the Carolina Panthers' 15-win season and run to the Super Bowl last season, starting all 16 games and recording 73 tackles. His time with the Panthers was brief -- just two seasons -- as he's now headed back to the team's division rival, where he spent the first eight years of his career.
Harper inked a one-year deal with the New Orleans Saints last month, which is worth just over $1 million. The 33-year-old is excited to be able to play another season in the NFL, but he also can't wait to trash talk his former teammates.
"I can't wait to go against these guys," Harper told WCNC.com. "You know the trash talk is going to be at an all-time high. And may the best team win. It's going to all be in great fun and competition and that's what we do."
Harper doesn't have to wait until the regular season kicks off to start the trash talk, either. It's already begun.
"The trash talk has already started," Harper said. "It's never really a dull day. We all still talk. I'm so glad I got to meet those guys. We're a tight-knight group."
The Panthers and Saints will square off twice this season, which are sure to be must-see matchups. Despite the Saints' struggles last season, they're still a dangerous team so long as Drew Brees is under center.