Sabres center Eichel hurts left leg in practice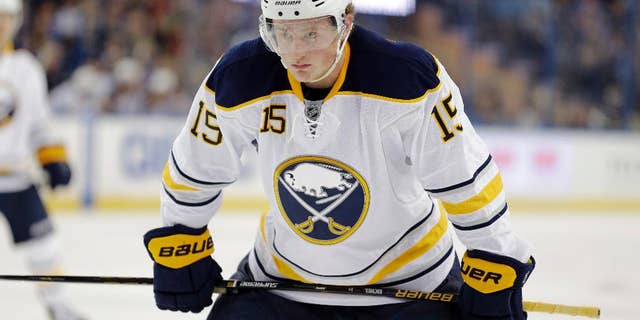 BUFFALO, N.Y. – Buffalo Sabres center Jack Eichel has been helped off the ice after hurting his left leg during practice on Wednesday.
Eichel was in front of the net when he got tangled up with a defensemen and his leg buckled beneath him.
He lay on the ice and grabbed his leg in pain as the team circled around him. Eichel was unable to put any weight on his leg as teammates helped him off the ice.
The injury occurred a day before the Sabres open the season hosting the Montreal Canadiens.
Eichel is key to the Sabres future after being selected with the No. 2 pick in the 2015 draft. He is coming off a solid rookie season in which he had 24 goals and 32 assists for 56 points in 81 games last year.
Eichel played one year at Boston University and became the second freshman to win college hockey's top honor, the Hobey Baker Award.