Rousey: I'm the highest paid 'because I bring in the highest numbers'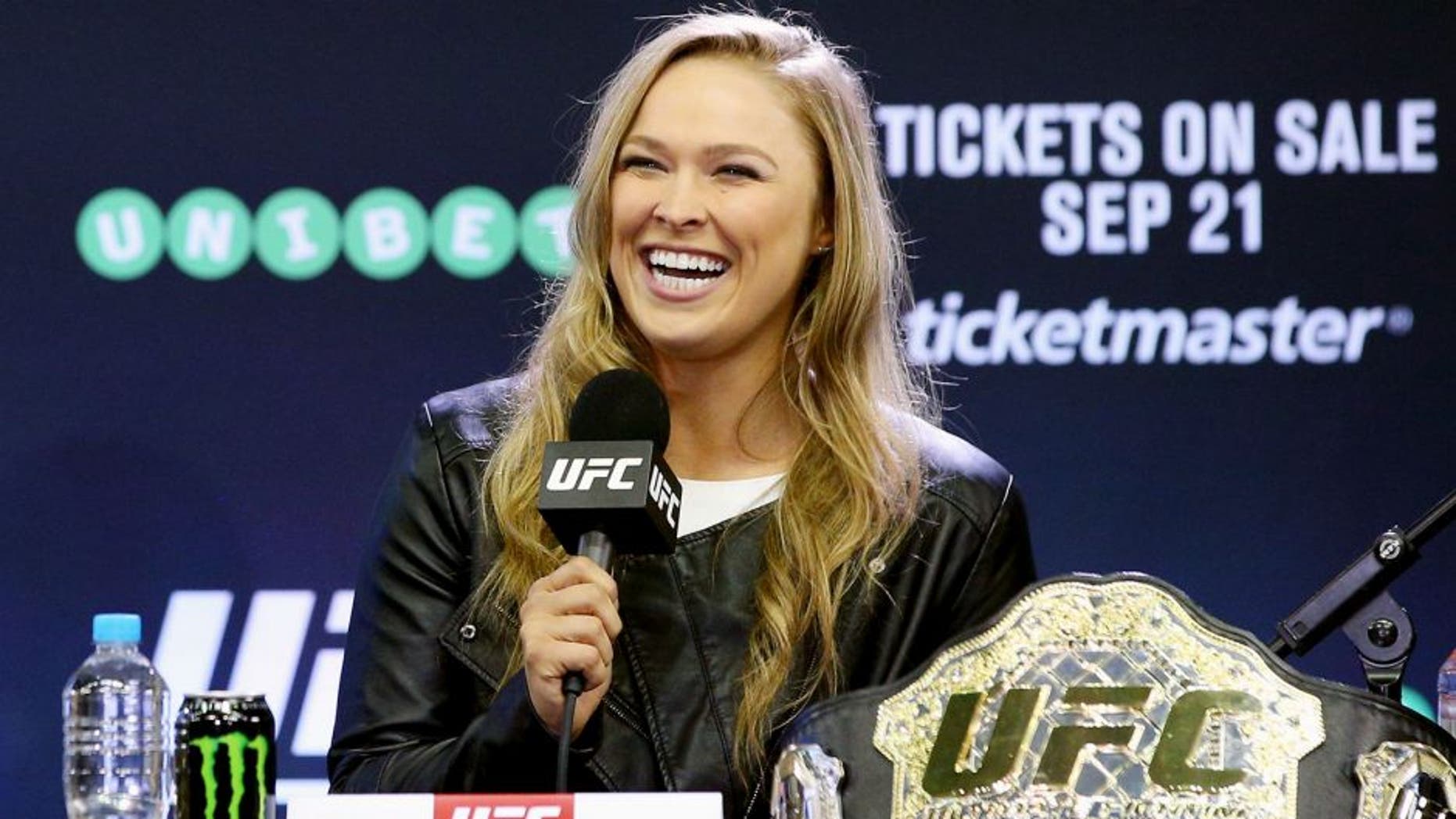 Ronda Rousey declared recently that she is now the highest paid fighter in the UFC, but for anyone questioning why she's at the top of the list, the bantamweight champion says she earns it.
At the UFC 193 press conference last week when Rousey was in Australia promoting her next bout against Holly Holm on Nov. 14, she not only confirmed her status as the fighter making the most money in the promotion but also said that her pay is relative to the cash she's generating for her bosses.
"I think how much you get paid should have something to do with how much you bring in. I'm the highest paid fighter not because Dana (White) and Lorenzo (Fertitta) wanted to do something nice for the ladies," Rousey explained.
"They do it because I bring in the highest numbers. They do it because I make them the most money. I think the money that they make should be proportionate to the money that they bring in."
It's hard to argue with Rousey's logic, especially considering the year she's having in 2015.
Rousey had a solid outing on pay-per-view earlier this year, when she beat Cat Zingano in just 14 seconds, but the media attention after the fight had the former Olympian bouncing around from every talk show, news show and sports show around the world.
In August, Rousey defeated Bethe Correia in just 34 seconds and sources have stated that the pay-per-view sales for the card were the biggest for the UFC in all of 2015.
Rousey's next fight against Holm at UFC 193 is expected to court more than 70,000 fans, which would shatter the promotion's all-time attendance record for an event.
Rousey raked in a reported $6.5 million last year to land at No. 8 on the Forbes list for the highest paid women's athletes, but considering how 2015 is going for her so far, she might move up a few places by next year.