Rosenthal: Cincinnati has its man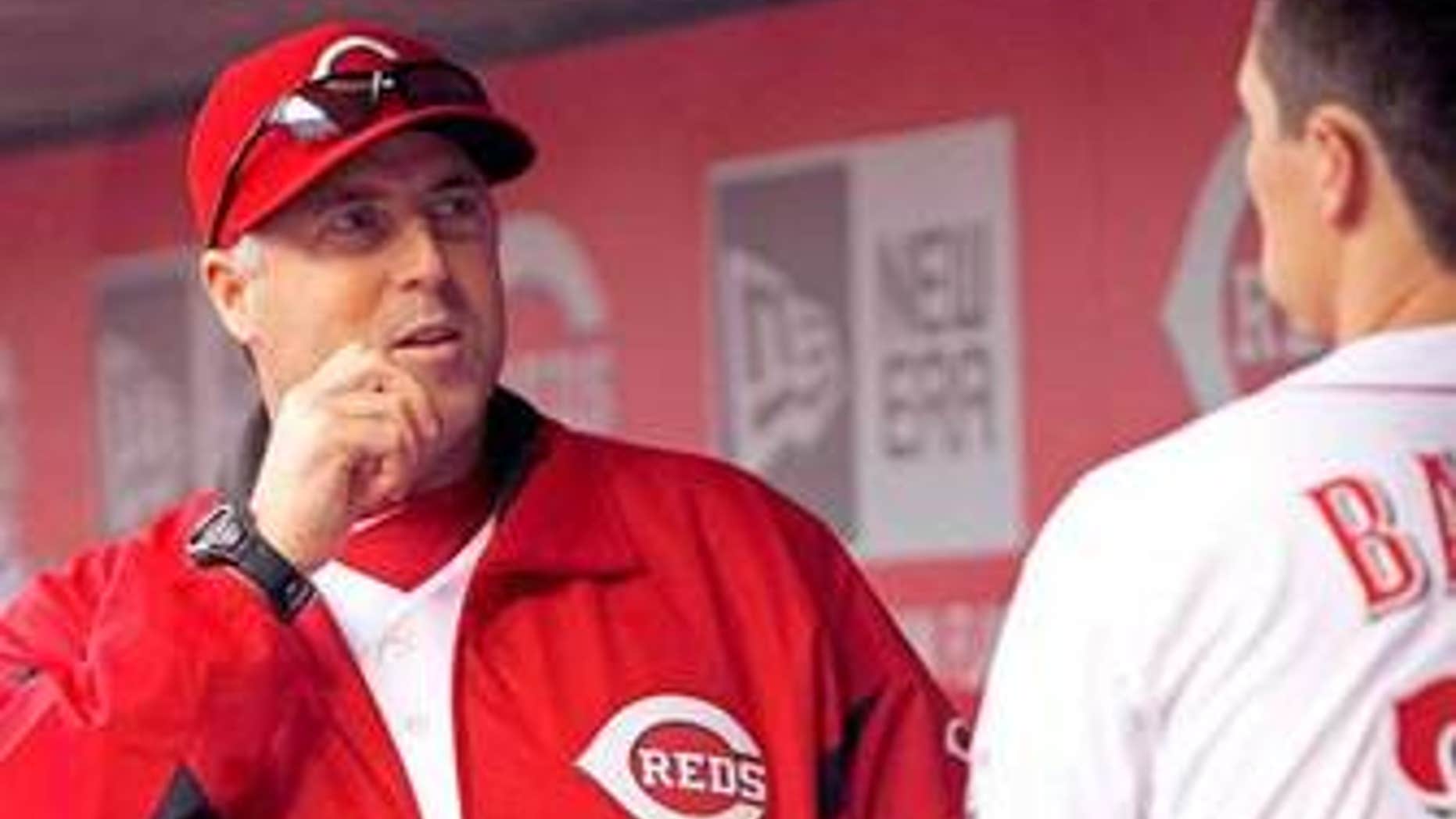 The Cincinnati Reds will hire pitching coach Bryan Price to be their next manager, sources told FOX MLB Insider Ken Rosenthal on Monday. The team is expected to make it formal on Tuesday. Rosenthal was the first to break the news.
Sources: #Reds hire Bryan Price as manager. Press conference tomorrow.
-- Ken Rosenthal (@Ken_Rosenthal) October 22, 2013 Price is well-known in baseball's inner circles, having served as the Reds' pitching coach since 2010 and also holding the position with Seattle and Arizona (even winning Baseball America's Major League Coach of the Year with the D-backs in 2007). But apparently his name was quite a stunner for many fans.
Surprised by how many people on Twitter are asking who Price is. He was #Reds ' pitching coach. Also was candidate to be #Mariners manager.
-- Ken Rosenthal (@Ken_Rosenthal) October 22, 2013
Price, 51, replaces Dusty Baker, who was fired by the Reds earlier this month after six seasons with the club. Baker was 509-463 (.524) in Cincinnati, winning the NL Central twice and making the postseason three out of the last four seasons. But the team never won a playoff series under Baker. This season, the Reds went 90-72, finishing third in the division and qualifying as the second wild card in the NL. But they lost to division rival Pittsburgh 6-2 in their one-game playoff .
When asked about the idea of Price as the Reds manager, Reds starting pitcher Bronson Arroyo told USA Today: "I think he'd be unbelievable. He's as organized as anyone in the game. He holds people as accountable as well as anyone I've seen. He doesn't buy into stereotypical things in the game, things that other people buy into that I don't feel are relevant. Price looks at evidence. He's a freaking smart guy; he makes his decision on reasonable evidence. Sometimes in baseball we go by hunches, what someone else said or the way things have gone in the past. He doesn't do that."
The original article can be found at FOXSports.com: Rosenthal: Cincinnati has its man.