Ronda Rousey: 'I'm the greatest fighter in the world'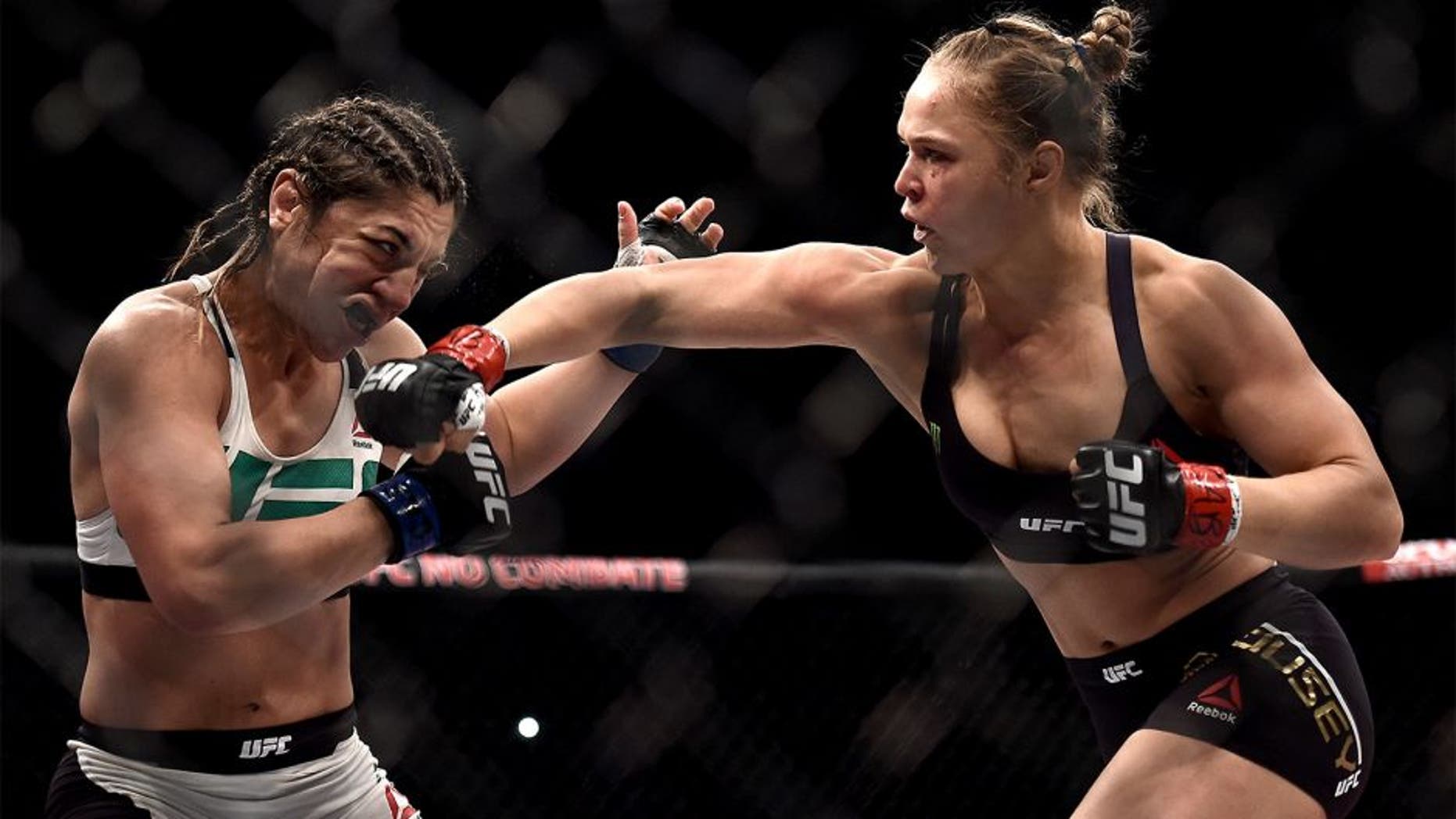 Ronda Rousey is already the biggest superstar in promotional history according to UFC president Dana White and she revealed this week that she's also the highest paid athlete on the entire roster, but now former Olympian is finally ready to declare that she's also the best fighter on the planet.
The bantamweight champion didn't mince words as she pulled out her best Muhammad Ali while proclaiming that she is the best of the best in the sport of MMA and there is no one better.
"What makes me so confident that I can win is that I'm the greatest fighter in the world," Rousey said at the UFC 193 pre-fight press conference. "I truly believe it."
It's hard to argue with Rousey when looking at her ridiculous statistics after only 12 fights in her career. Rousey holds 11 first round victories with nine of those wins coming in less than one minute.
She's dispatched every contender the UFC and Strikeforce could throw at her and Rousey is just four fights away from tying Anderson Silva's all time record for 10 consecutive title defenses in a row.
Even Rousey's opponent on November 14 couldn't really argue with the notion that the reigning bantamweight champion is as good as advertised.
"To this day, she's made that true," Holm said. "Things can change and that's my plan. She's the most dominant female athlete and when you're on that stage she's been able to prove she can really make that happen and it's not a lucky fight, it's not a lucky punch, she's done it time and time again.
"She's very skilled and she's very good. In order to be in that position in order to get there, you have to have confidence in yourself so I expect her to say every bit of that and I respect her for feeling confident."
Rousey's emphatic statement about her current standing in the sport comes with merit, but she's also ready to back that up again when she meets Holm at UFC 193.
While the lion's share of attention will land squarely on Rousey's shoulders leading up to the fight, she's got her eyes laser focused on the former boxing champion and plans to add the first defeat to her professional MMA record come November.
"What makes Holly such an intriguing challenger for me is I've been watching her since the day she started MMA. I've known that our paths are going to cross at some point. I know that if there's a 19-time boxing world champion coming into my sport, I have my eye on her," Rousey said.
"Since day one I've been watching her, she's been undefeated to this point. She's been really impressive to how she's adapted to MMA and gone from just pure boxing to head kick knockouts and seeing how she's come into the UFC, I know she's the type of a fighter I want to test myself against. I want to show the world why I am the best. I still have more to prove and Holly's one more person I want to prove myself against."