Results: Biffle leads opening Sprint Cup practice at Talladega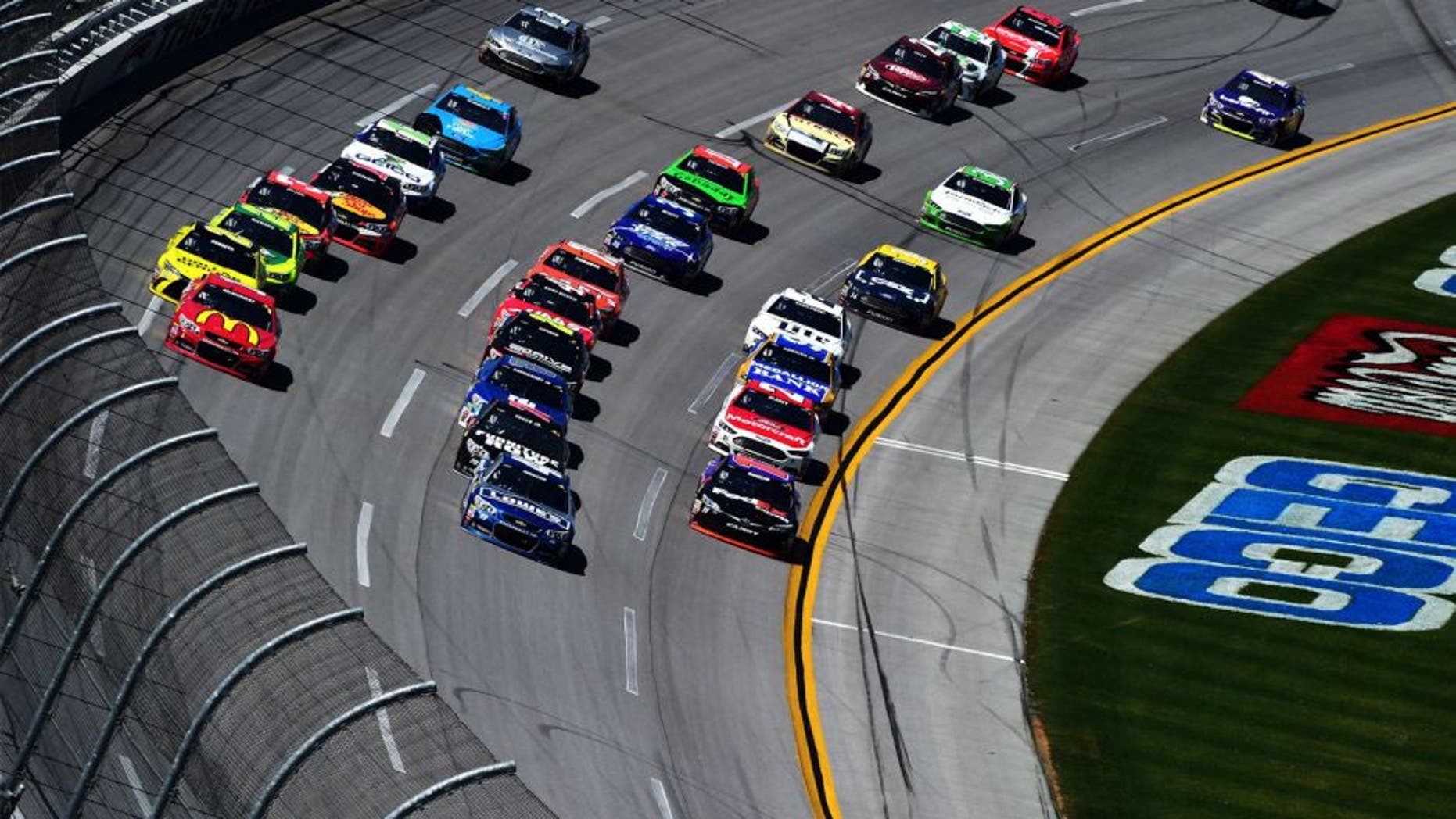 Drivers did not wait long to race in the pack during Friday's opening NASCAR Sprint Cup Series practice session at Talladega Superspeedway. Running two- and three-wide throughout the opening moments of the session, drivers worked on the feel of their cars in the draft ahead of Sunday's CampingWorld.com 500.
After the first 15 minutes of the session, however, things calmed down as the pack racing went by the wayside and drivers focused on single-car runs and running in smaller packs.

Roush Fenway Racing's Greg Biffle posted the fastest lap of the session, 47.597 seconds at 201.189 miles per hour. Biffle's lap was the only one over 201 mph.

Stewart-Haas Racing's Danica Patrick was second fastest, followed by Justin Allgaier, Clint Bowyer and Kasey Kahne. There were no Chase drivers in the top 10.

The fastest of the Chase drivers was Matt Kenseth in 13th. Denny Hamlin was 15th, Carl Edwards 16th, Jeff Gordon 17th, Kevin Harvick 18th, Brad Keselowski 19th, Joey Logano 21st, Kyle Busch 22nd, Dale Earnhardt Jr. 23rd, Kurt Busch 24th, Martin Truex Jr. 31st and Ryan Newman 32nd.

AJ Allmendinger was sixth fastest on the speed charts, but had the best five consecutive lap average. Allgaier had the best 10 consecutive lap average, while Biffle had the best 15 consecutive lap average.

After climbing from the car, Allmendinger told Motor Racing Network his team was done for the day and would skip final practice later Friday afternoon. A number of other drivers and teams will likely take a similar approach, skipping the final practice session of the weekend to avoid potentially wrecking and damaging their primary car.
See the full practice results: