Report: Texas A&M is targeting Texas D-Line coach Brick Haley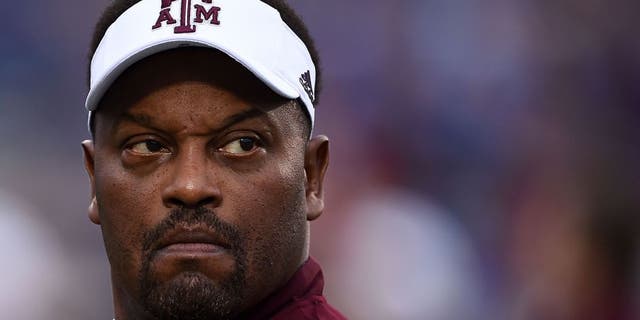 In need of a new defensive line coach, Texas A&M head man Kevin Sumlin may not have to go very far to find his eventual choice.
Via a report from the Austin American-Statesman, Sumlin has reached out to current Texas defensive line coach Brick Haley. The two have spoken about the position. It isn't known as to what Haley's interest level in the job may be.
The Aggies are looking to fill the gap left by former defensive line coach Mark Hagen -- who unexpectedly left to coach at Indiana.
Haley has a long and illustrious career as a coach of defensive linemen. Aside from a two-year stint with the Chicago Bears, much of his time has been on the collegiate level. Stops at Mississippi State, LSU, and now Texas has seen Haley develop and ultimately send many players to the NFL -- including 10 during his six-year stay with LSU.
Reputed as a strong recruiter, he'd be a massive get for the Aggies. Expect Texas to do everything it can to ensure Haley will stay in Austin.