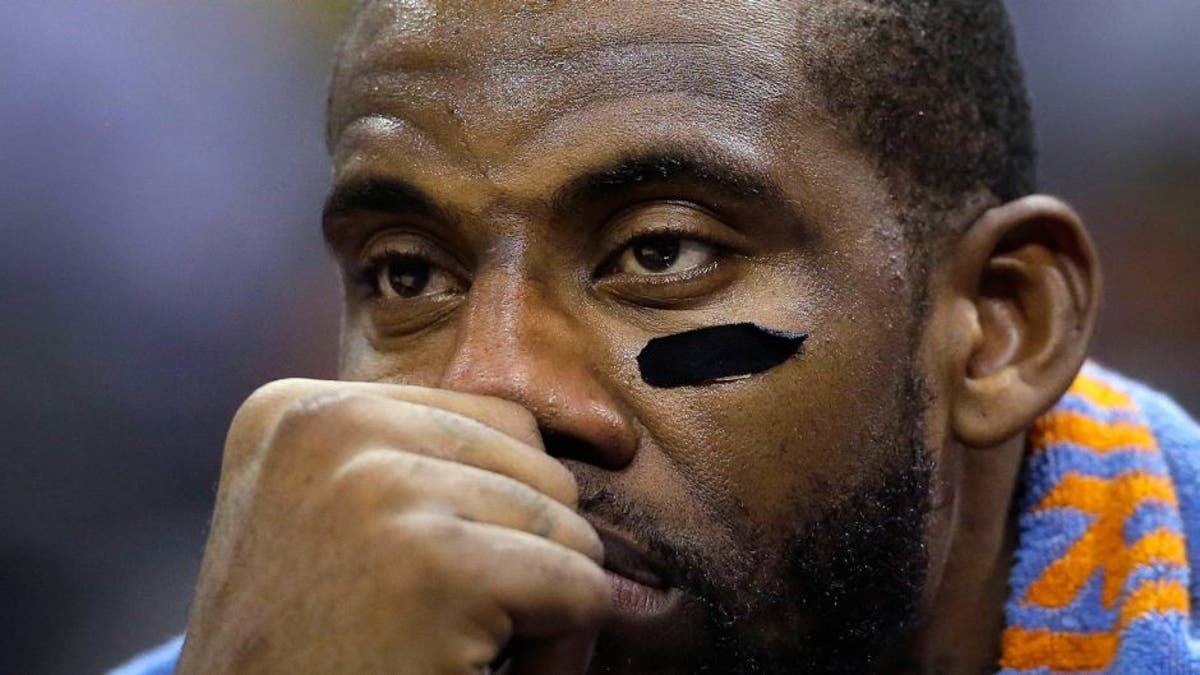 It is well documented that injuries have derailed Amar'e Stoudemire's promising career.
The six-time All Star was once a household name -- an MVP candidate even -- but to a generation of young NBA fans, he's the guy who's been in street clothes and played spot minutes for the New York Knicks and Dallas Mavericks over the last few years.
Stoudemire, who signed with the Miami Heat this offseason, and a few members of the Heat organization made a trip to Dillard Elementary School (Ft. Lauderdale, Fla.), to celebrate the beginning of the school year.
As Stoudemire met with the children and posed for pictures, one student mistook him for another Heat big man:
Ouch. Stoudemire took the mistake in jest, saying he enjoyed it:
That has to hurt on some level for Stoudemire, though. Bosh was once a rival big man in the mid-to-late 00s -- both were key members of the infamous 2010 free agency class -- but their careers have gone in different directions.
Peak Stoudemire (25.2 PPG, 9.1 RPG, 2.1 BPG, 59 percent shooting in 2007-08) was actually better than peak Bosh (24.0 PPG, 10.8 RPG, 1.0 BPG, 51.8 percent shooting in 2009-10). But Bosh has sustained his status as one of the game's top big men for longer than Stoudemire did, and now has two rings to legitimize his likely Hall of Fame career.
According to Basketball-Reference, Stoudemire has made over $166 million -- compared to Bosh's $144 million -- so it's easy for him to laugh this one off.