Report: Daniel Murphy to receive qualifying offer from Mets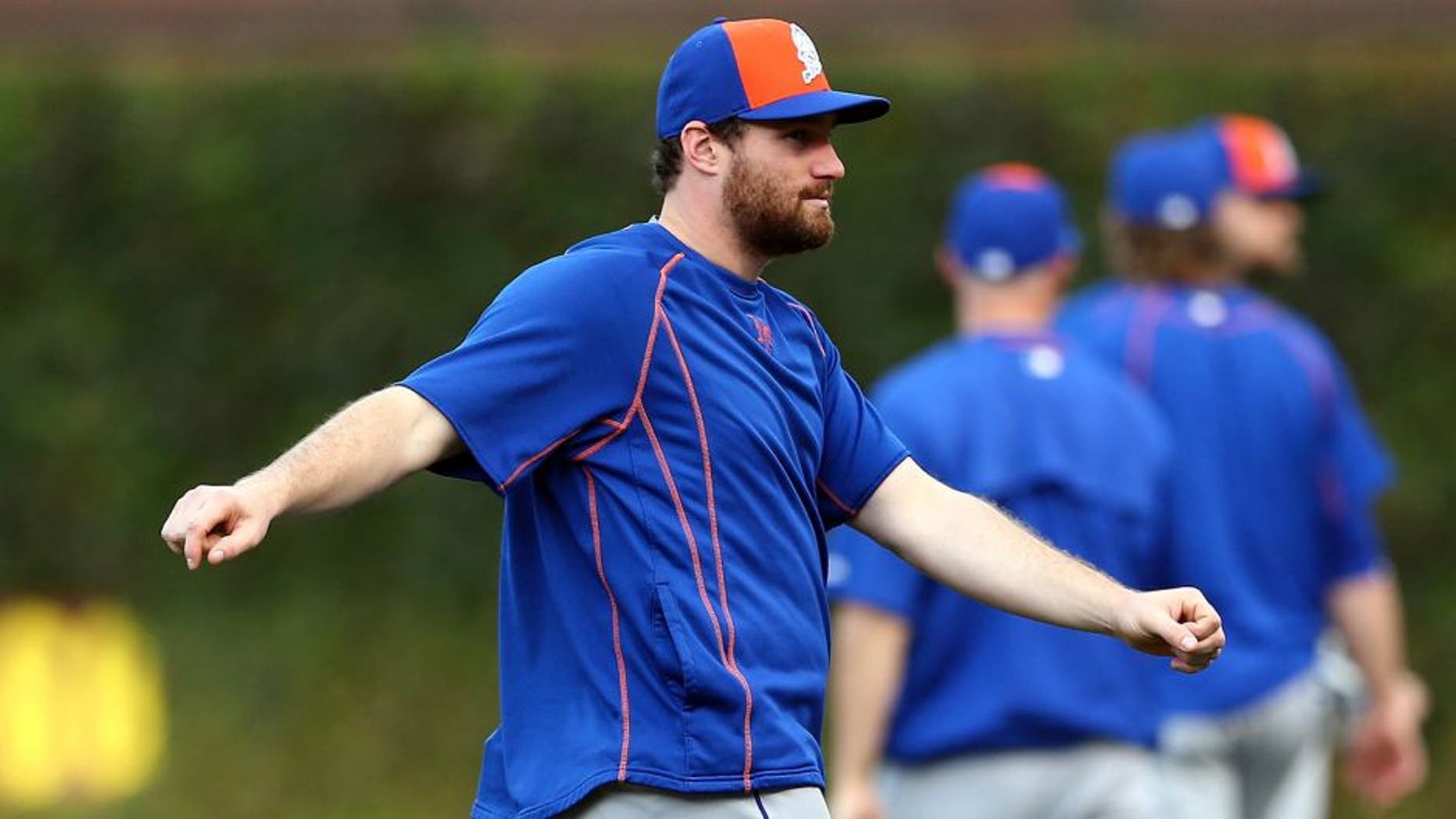 In eight playoff games, Daniel Murphy has hit .389/.382/.939 with six home runs and nine RBI. Elsa Getty Images
Daniel Murphy's future with the New York Mets is still uncertain, but he is reportedly expected to receive a qualifying offer from the team.
According to a report from the New York Post, the Mets will extend a qualifying offer for one year, $15.8 million to Murphy, who will become a free agent after the season.
Murphy, who hit .281/.322/.449 with 14 home runs and 73 RBI in the regular season, has been on a tear in the postseason.
In eight playoff games, the 30-year-old second baseman has hit .389/.382/.939 with six home runs and nine RBI.
If the Mets indeed make Murphy a qualifying offer, the move wouldn't necessarily indicate their genuine intent to sign him, as they will be granted a draft pick if he doesn't accept the offer.
The Post reports that those within baseball believe that Murphy will land a contract in the ballpark of four years and $52 million.