Real Madrid's Isco reveals life is difficult with a dog named Messi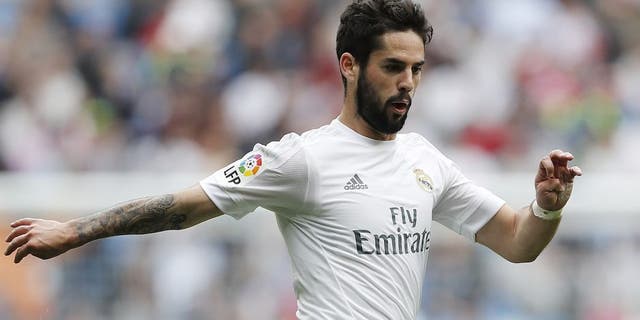 NEWYou can now listen to Fox News articles!
Naming a dog is serious business. You had better get it right, your furry best friend is counting on you. If you give it a garbage name, people will assume it's a garbage dog.
So, bestowing the name "Messi" on your pooch seems like a safe bet, right? Lionel Messi is pretty much globally loved. Well, except by Real Madrid fans. And therein lies the trouble for Real Madrid midfielder Isco.
The Merengue revealed on Spanish radio that his dog is named after the mortal enemy to all Madridistas worldwide: Messi. We're not sure if one of those pups is the one in question, but it sure seems like a safe bet. Of course, Isco immediately distanced himself from the curious namesake; citing prior esteem for Messi and going as far as blaming his family.
"I have to say in my favor that calling the dog Messi was more my brother and dad's idea than mine. I'm cleaning my hands with it," he said via Sport. The Spanish midfielder then took a step further. "I don't walk him anymore, imagine me calling him Messi in the streets."
He doesn't walk him anymore?! We're assuming he's just kidding. Either that, or hopefully his family has taken up the responsibility. Yes, calling your dog Messi in the streets of Madrid is probably asking for trouble ... but it's not the dog's fault.
We here at FOXSoccer are #TeamDog, so perhaps it's best for all parties involved if Isco and Messi get out of Madrid. Perhaps England or Italy would suffice?
MORE FROM FOX SOCCER: