Ravens get help on struggling offensive line by obtaining LT Eugene Monroe from Jaguars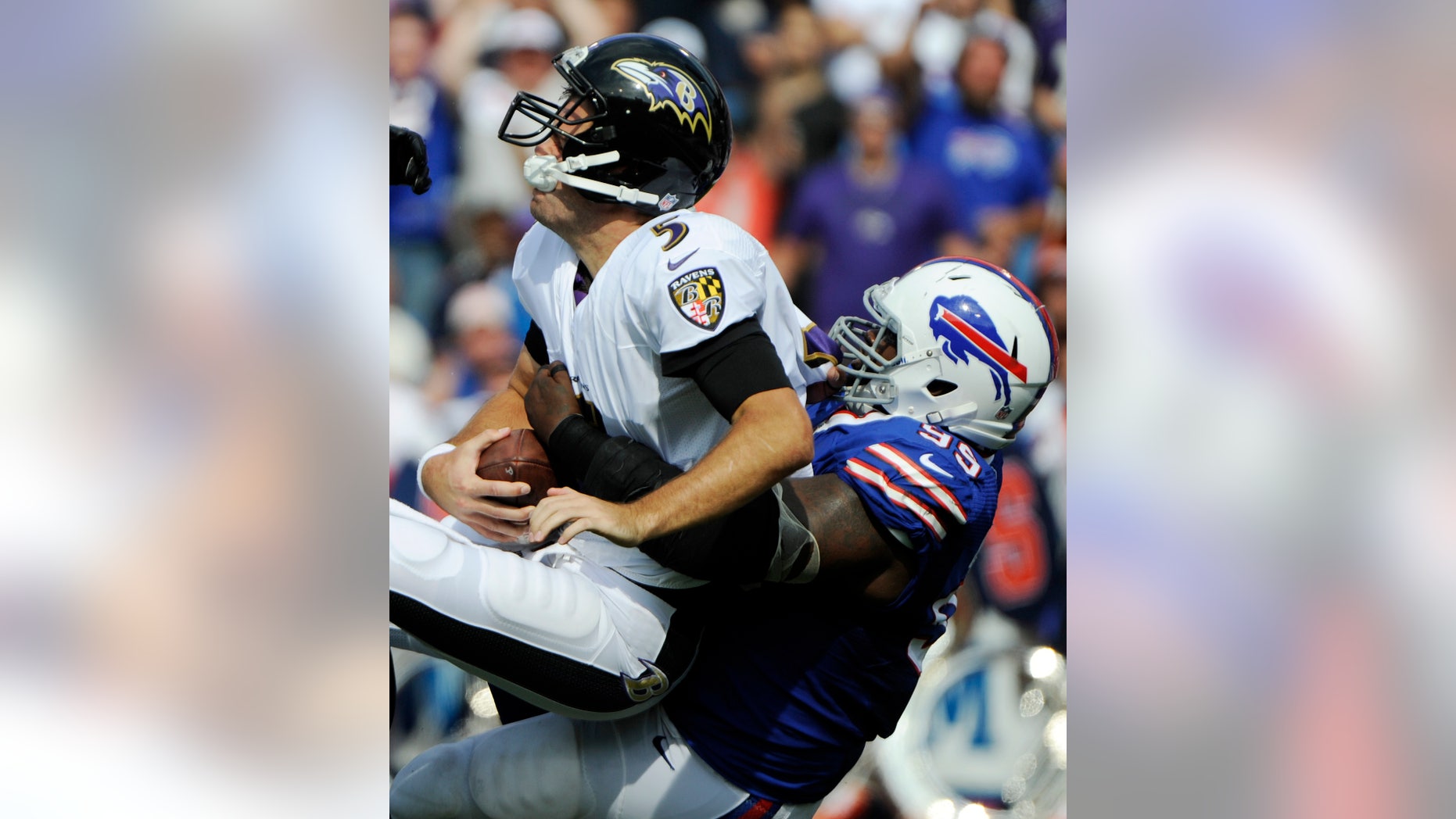 OWINGS MILLS, Md. – The Baltimore Ravens ran out of patience waiting for their lackluster offensive line to become a cohesive, effective group.
After watching the Ravens yield 12 sacks and average a scant 64 yards rushing during the first four games, general manager Ozzie Newsome obtained left tackle Eugene Monroe from the Jacksonville Jaguars for a pair of draft picks.
Ravens coach John Harbaugh said Wednesday that a few details needed to be settled before Monroe could begin practicing with the team. But the impact of the trade was not lost on the players.
Defensive lineman Chris Canty said, "It's a sign that this football team wants to win and we want to win now. We're not going to accept anything less than championship performance."
Baltimore (2-2) faces Miami (3-1) on Sunday.