Pitt RB James Conner back at practice just two months after Hodgkin's lymphoma diagnosis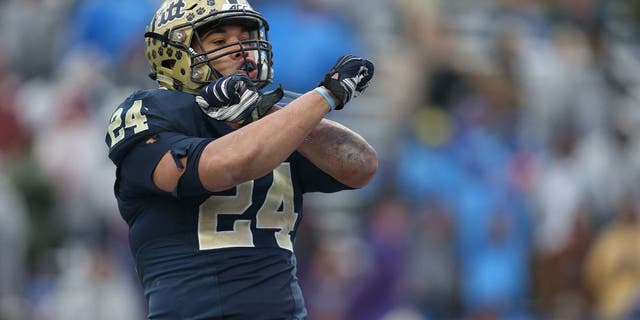 Pittsburgh Panthers star James Conner is showing he hasn't lost any of his grit while battling cancer.
If anything, it's only ramped up the bruising running back's spirit and tenacity. Two months after his diagnosis with Hodgkin's lymphoma, the standout junior is back practicing with the Panthers.
On Saturday morning Pitt head coach Pat Narduzzi tweeted out a video showing Conner flying through a shuttle drill with the rest of his teammates watching.
Conner later tweeted Saturday morning:
"He is such an inspiration," Narduzzi told FOX Sports on Saturday morning. "Our kids see him, and whenever they feel like they're tired and or life's getting tough, they look at him and see what he's doing. The guy doesn't want to pull back on anything. He's such an unbelievable kid."

Conner's already been though five rounds of chemo treatments and Narduzzi said he will accompany him when the Panthers running back goes in for another dose on Monday. Last week, Conner was voted onto the Panthers' Leadership council by his teammates, Narduzzi said.

The 6-2, 250-pounder was already fighting his way back from an MCL tear at the start of last season that forced him out of 2015. He rushed for 1,765 yards and 26 TDs in 2014. But watch that video, and it sure looks like Conner is set to come back better -- and stronger -- than ever.