Pete Carroll says it would be 'all but impossible' for Nate Robinson to make the NFL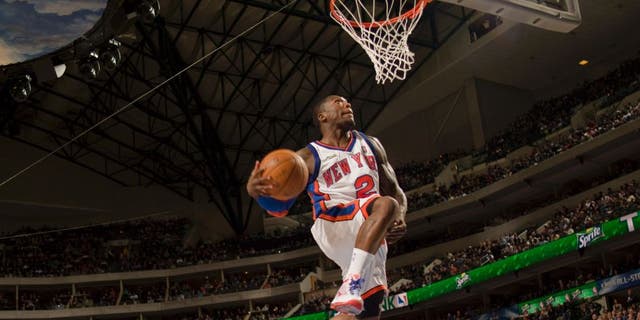 NEWYou can now listen to Fox News articles!
Three-time NBA dunk champion Nate Robinson has a football background and football skills but hasn't played competitively over a decade.
Nevertheless, NFL teams look far and wide for potential contributors. Seattle Seahawks head coach Pete Carroll also has a relationship with Robinson, and so he decided to give the 32-year-old former University of Washington Husky cornerback (he played one season on a football scholarship) a tryout on Monday.
The next day, Carroll offered an upbeat (as Carroll does) but realistic assessment of Robinson's chances, via Seahawks.com:
"He's got a lot of work to do ... I'm excited to give him a chance to see where this all fits together for him. We'll find out down the road."
"He could play on both sides of the football back in the college days. There's no telling what kind of athlete he could have been at the position, whether he was a receiver or a DB, and I think he would have done both. But he's such a phenomenal basketball player he had to go that way and his heart was really there."
Carroll also said it'd be "all but impossible" for someone in Robinson's shoes to crack an NFL roster, adding:

"It's as hard as it could possibly get," Carroll said. "He's 32 as well. I don't know if anybody could do it. But if anybody could, it might be Nate. He's that versatile of an athlete and that great of a competitor."
Recently Buffalo Bills head coach Rex Ryan jested that LeBron James could play tight end in the NFL.
"You look at him, he's physical ... look at the range -- there's no way you can cover him," Ryan said. "Fast, physical, we'll give it a shot."
It's a fun thought experiment and I certainly wouldn't doubt LeBron, but it would be extremely difficult for anyone on the other side of 30 to make an NFL roster.
And as Terron Beckham is learning, even youth, freakish strength and a name may not get you much further than the door.