Penguins release Gonchar, ending 41-year-old's bid to return to club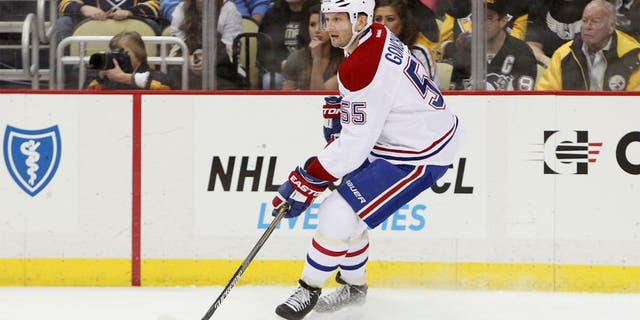 NEWYou can now listen to Fox News articles!
PITTSBURGH -- Veteran defenseman Sergei Gonchar's bid to make the Pittsburgh Penguins is over.
The team released the 41-year-old Gonchar on Saturday while trimming its roster to 25 players ahead of the season opener next week in Dallas. The four-time All-Star was attempting to make a successful return to Pittsburgh, where he played from 2005-10 while helping the franchise to the 2009 Stanley Cup.
While Gonchar is gone, rookie forward Daniel Sprong will stick around. The second-round pick in the June draft had three goals during the preseason. The 18-year-old Sprong can play nine games with the Penguins before his entry-level contract kicks in.
Forward Bobby Farnham also survived the final round of cuts. Farnham played 11 games with Pittsburgh last season. He did not score a point but provided a jolt to the fourth line with his physical play.