Paul Stastny disagrees with father's comments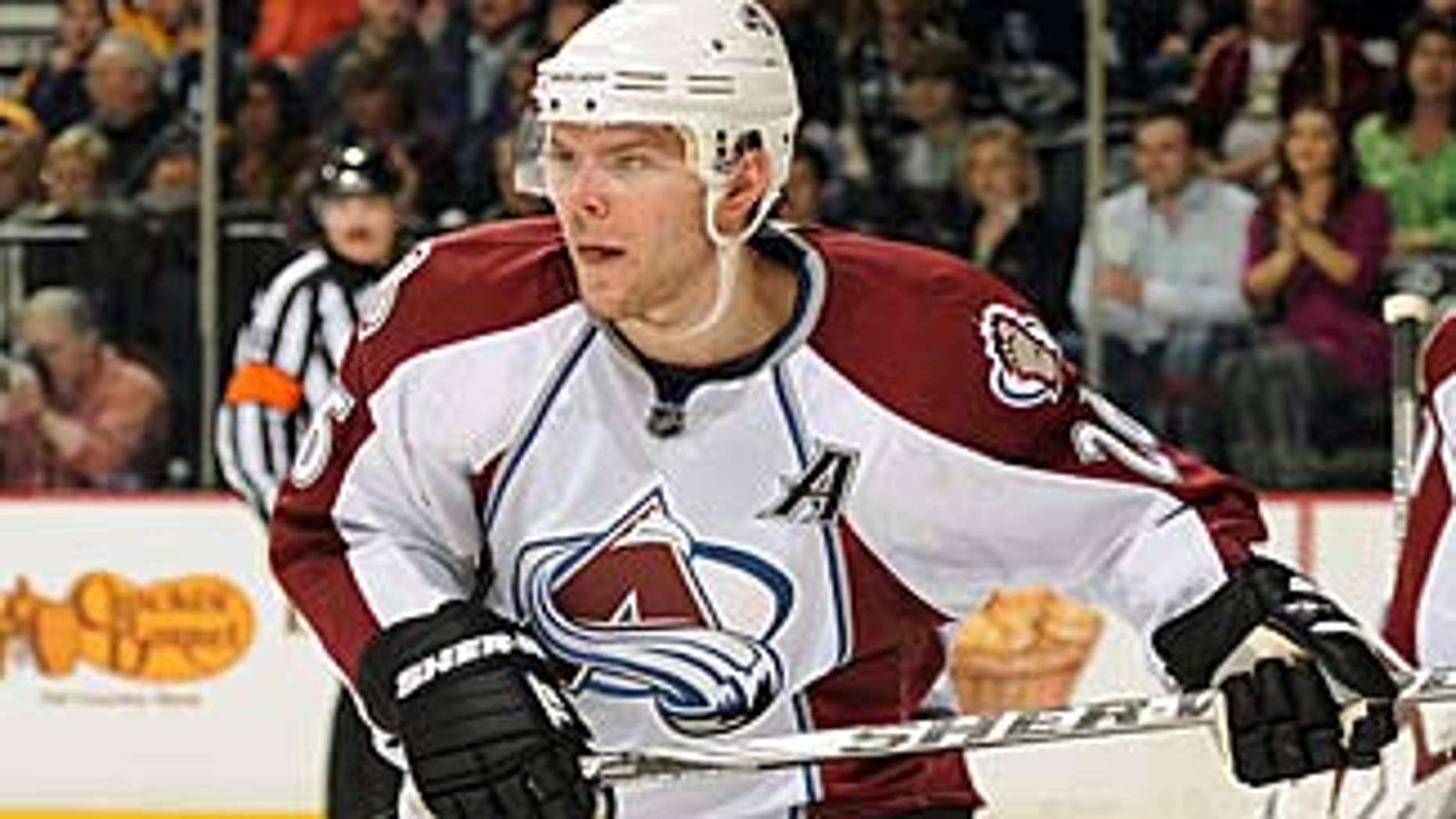 DENVER – Colorado Avalanche center Paul Stastny disagrees with his Hockey Hall of Fame father Peter Stastny, who was highly critical of the team's blockbuster trade with St. Louis on Saturday.
"He's a passionate guy," Paul Stastny said Wednesday night of his dad, who in an interview with St. Louis radio station KMOX said the Avalanche "destroyed" the team by sending Chris Stewart, Kevin Shattenkirk and a second-round draft pick in 2011 or 2012 to the Blues in exchange for Erik Johnson, Jay McClement and a first-round pick in 2011 or 2012. "I think he's opinionated. He said that, and that's his opinion. We're two different people, so I'm not really worried about what he said. I worry about what we can do here to keep getting better.
"In my mind, I think we have our own opinion. We gave up two good players, but we got two good players that we needed to address different needs in this locker room. The way things are going this year, just power play and offense weren't going to win us games. I think we needed to add something, a 'D' and a defensive center."
Peter Stastny said in the radio interview: "This young team was ready to challenge, almost, for a Stanley Cup this season. They were so good. All they needed was some more chemistry and some synergies. Instead, they destroyed the team.
"I should not have said this, but I'm so, so mad with what they've done to this team. They've moved the team about two to three years back."
Paul Stastny, who said he "absolutely" wants to remain with the Avalanche, said his father's comments didn't put him in an awkward situation with the team.
"No, he's a passionate guy and I'm sure he regrets it," he said. "That's him and I'm worried about what I can do here."