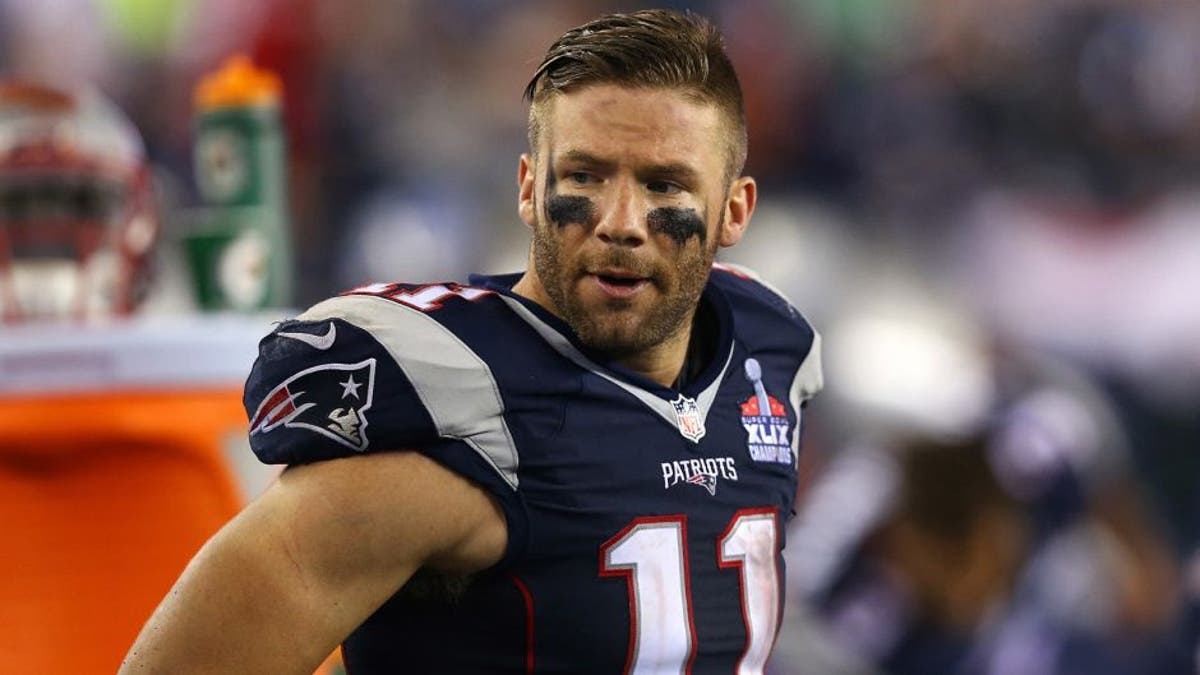 New England Patriots wide receiver Julian Edelman foot is on the mend and it appears he will be able to avoid a second operation on it.
Edelman, who missed seven games after undergoing surgery in November to repair a broken bone in his foot, is healing well and will not require another procedure, per the Boston Herald.
There was concern Edelman may have suffered another break in the foot after he was limping badly following a loss to the Denver Broncos in the AFC Championship Game. According to the report, Edelman is on track to participate in the team's offseason workout program.
Edelman was on pace for a career season when he was injured against the New York Giants on Nov. 15. He had 61 receptions for 692 yards and a career-best seven touchdowns before sitting out the rest of the regular season and returning for the playoffs.