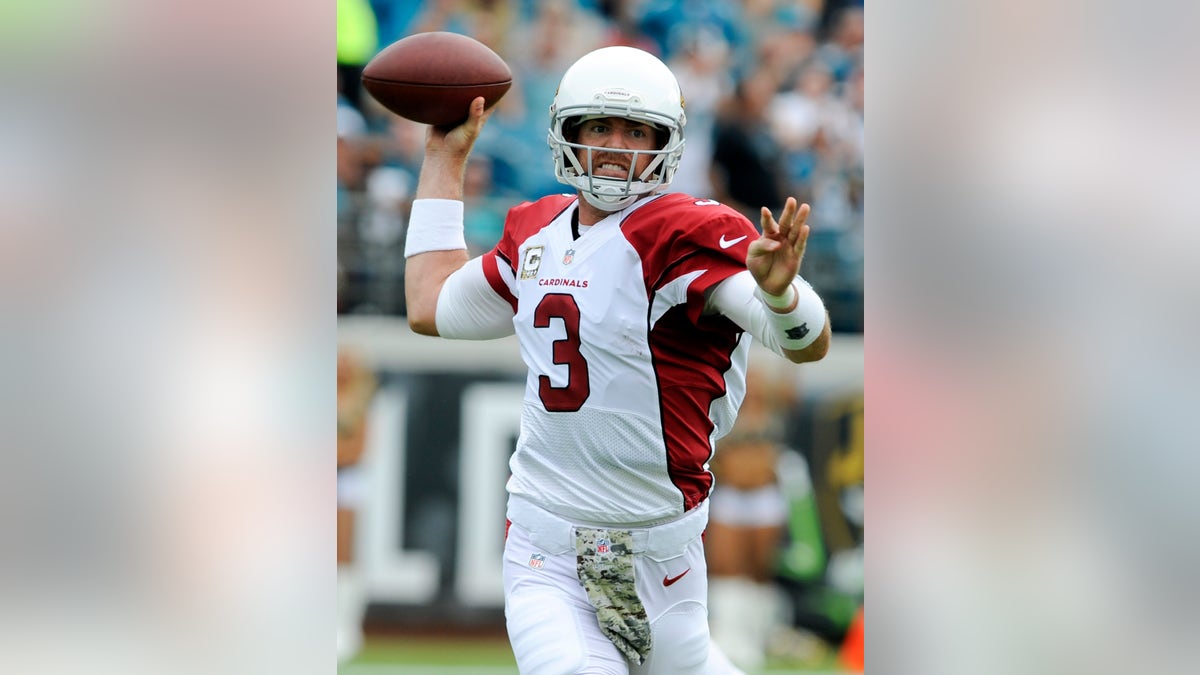 TEMPE, Ariz. – For now at least, Carson Palmer has quieted his critics.
In his first games as Arizona's new quarterback, Palmer became a lightning rod for fan criticism with his penchant for interceptions at the controls of an often-ineffective Cardinals offense.
Lately, he's been better. On Sunday, he was at his best.
In a 27-14 win at Jacksonville, the 11-year NFL veteran completed 30 of 42 passes for 419 yards and two touchdowns, with no interceptions.
It was the first 400-yard game for an Arizona quarterback since Kurt Warner threw for 472 in a loss to the New York Jets in 2008. Palmer is the first Cardinal to throw for more than 400 yards in a victory since Boomer Esiason had 522 yards in an overtime win at Washington in 1996.