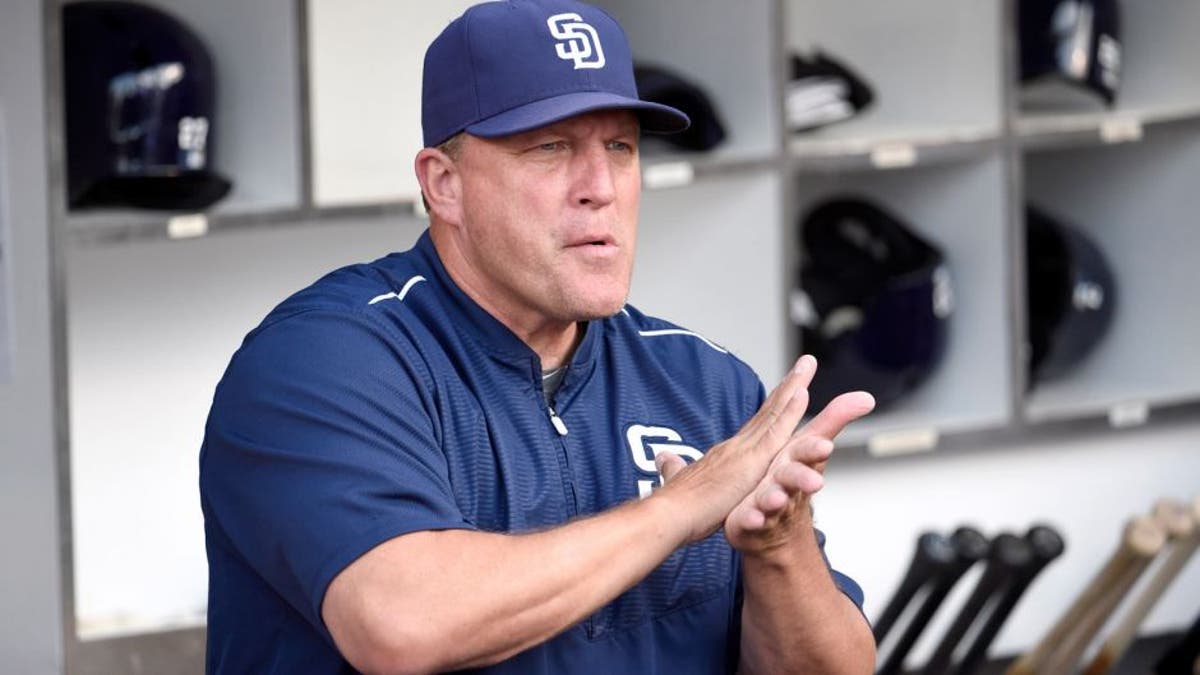 The San Diego Padres came storming out of the All-Star break, pulling within two games of .500 after winning four consecutive games on the road, but after finishing off the same road trip with three straight loses, the aura surrounding the Padres has changed.
"It's disappointing," interim manager Pat Murphy said following the Padres' 10-1 loss to the Milwaukee Brewers on Thursday in their final game of a 10-game road trip that began on a 4-1 note for the Padres.
"I don't want to make excuses for our guys because I don't want excuses made for them. The reality is this team has been on the road twice as much than at home the last 40 games. You can get caught in a rut like this. The bats are a little tired."
After losing three out of four to the Brewers, the Padres' record has sunk to 52-57 and the team is 10 ½ games back in the NL West.
"Today was the first day it resonated that we were sputtering," Murphy said.
Despite Murphy's realization, he still believes that the Padres have plenty of winning left in them.
"I know people can snicker and look at the percentages," Murphy said, "but I think there's a lot left in this team. This team has had a rough trade deadline, 10-day road trip. ... Sometimes that wears on a club, especially with a lot of emotions, guy not knowing how things will be. This was a tough three games. I could sense there was a little fatigue."
(h/t San Diego Union-Tribune)