Packers keep Banjo, Perillo; Mulumba now a free agent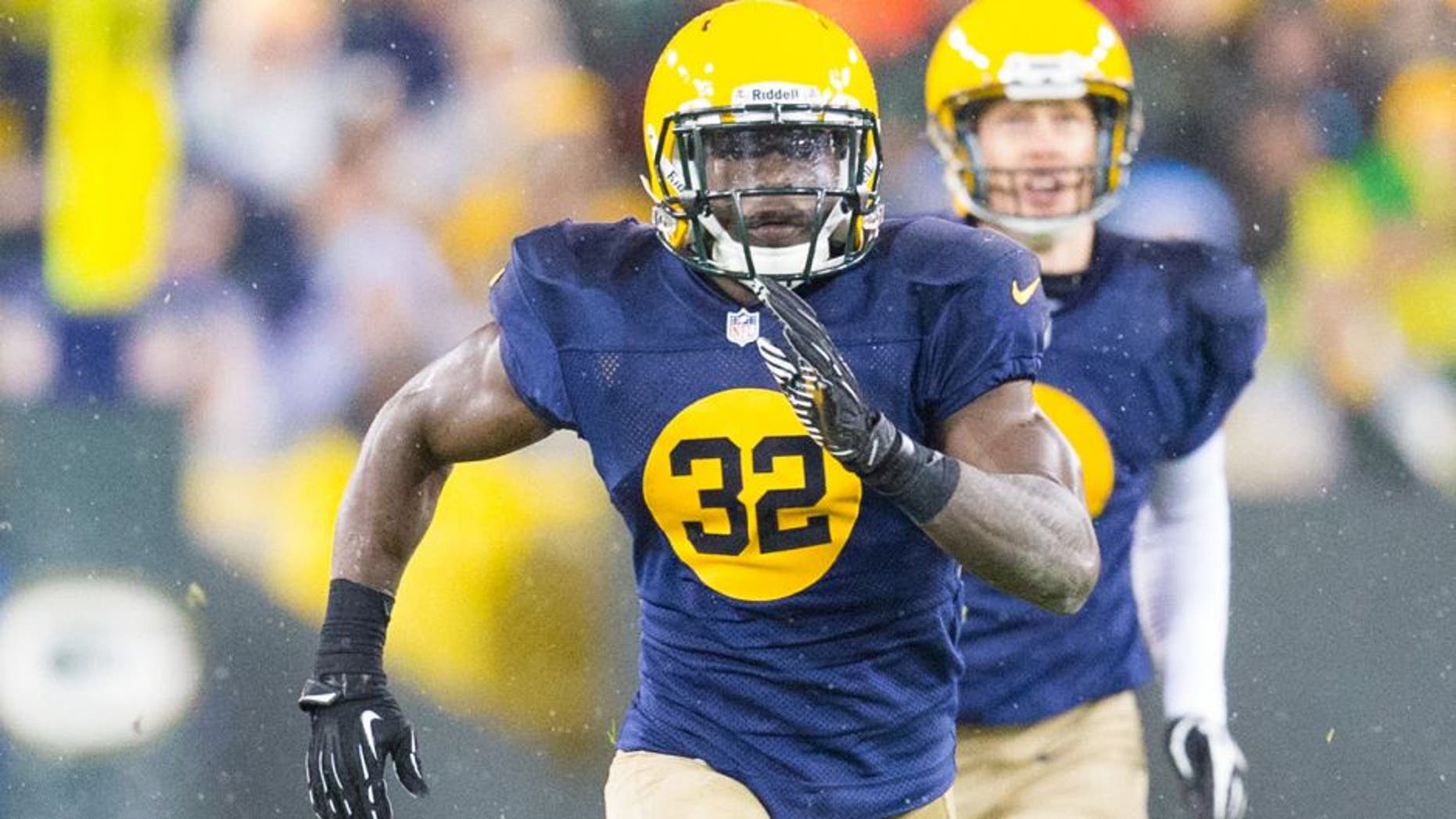 Free agency opened in the NFL on Wednesday and unsurprisingly the Green Bay Packers weren't one of the teams doling out money to players.
The Packers usually take a conservative approach to free agency, although they have made splashes in the past, such as when they signed Julius Peppers in 2014, although that came on the fourth day of free agency.
That doesn't mean Green Bay did nothing, however.
The NFL sends out a release of all available free agents. Missing from the list were linebacker Chris Banjo and tight end Justin Perillo, both of whom were exclusive rights free agents. This means the Packers tendered both players an offer.
Banjo played in all 16 games in 2015 with one start. He had 16 tackles (15 solo). In three seasons with the Packers, Banjo has 36 tackles and has played 35 games.
After playing in two games in 2014, Perillo appeared in nine contests last season, recording 11 catches for 102 yards with a touchdown. His standout game came against Detroit in Week 10 at Lambeau Field, when he had five receptions for 58 yards and a TD.
On the list, though, was linebacker Andy Mulumba, who was a restricted free agent. Mulumba can now sign with any team -- including Green Bay -- but the Packers will not have the right to match any offer, which they could have done if Mulumba had been tendered an offer of $1.671 million.
Mulumba appeared in just six games last season, recording four tackles. He played in 14 games with three starts as a rookie in 2013, but played in two games in 2014 before going on injured reserve with a knee injury.
Green Bay re-signed its other restricted free agent, offensive lineman Lane Taylor, earlier this week.
Here at the Packers players who are unrestricted free agents: tackle Don Barclay, long snapper Brett Goode, cornerback Casey Hayward, wide receiver James Jones, fullback John Kuhn, linebacker Mike Neal, linebacker Nick Perry, tight end Andrew Quarless, nose tackle B.J. Raji, safety Sean Richardson, running back James Starks and quarterback Scott Tolzien.