Ohio State will reportedly wear these throwback uniforms in 2016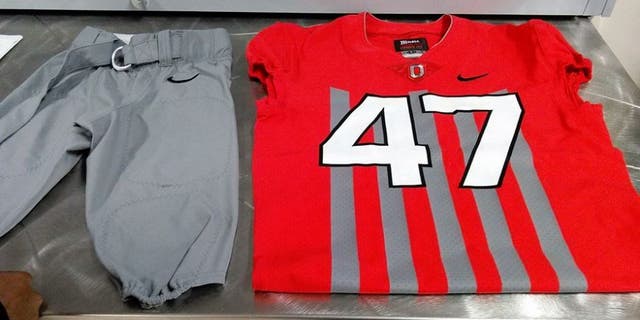 NEWYou can now listen to Fox News articles!
The Ohio State Buckeyes have long had some of the best uniforms in college football, with their red-and-silver threads to go along with sticker-filled helmets. Last season, the Buckeyes wore incredibly sharp all-black alternates, which were received with mostly positive reviews.
This season, though, they're reportedly going to wear throwbacks for the 100th anniversary of their first conference title. According to Andrew Lind of the Tidewater News, the Buckeyes will wear these alternates as a part of the Nike Vapor Untouchable series.
While they have not been officially confirmed by the school or Nike, these uniforms look legit, and hopefully they are.