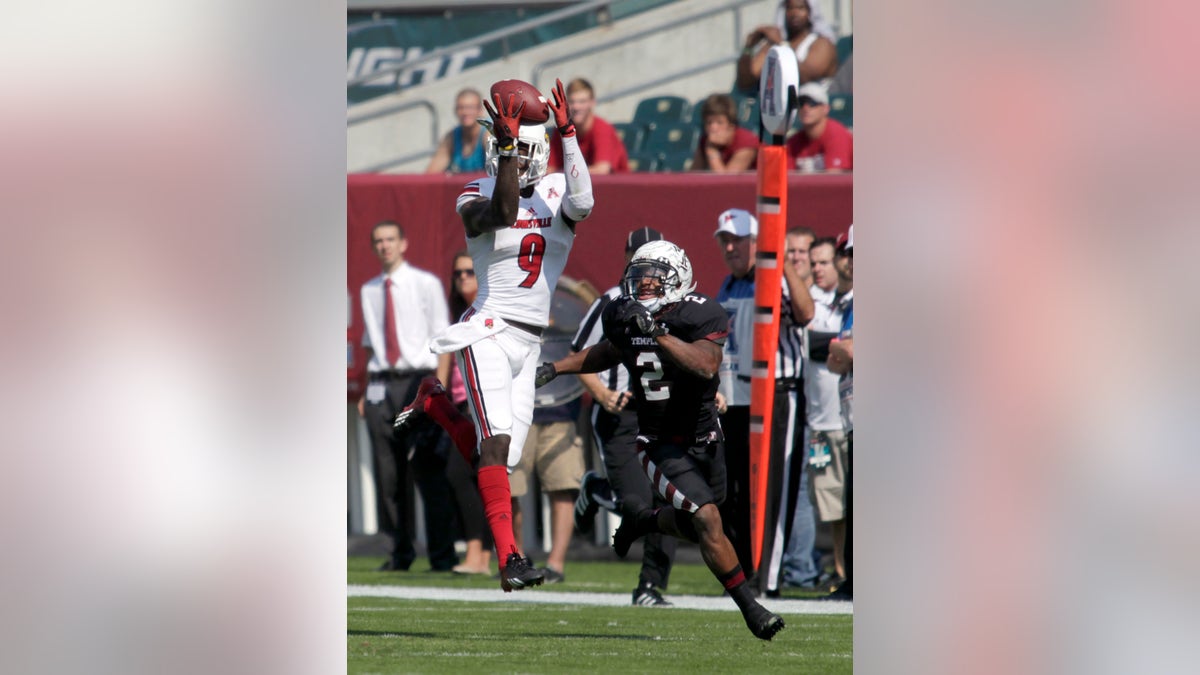 LOUISVILLE, Ky. – Louisville coach Charlie Strong says that leading receiver DeVante Parker will be a game-time decision and is day-to-day with an injured right shoulder.
The junior had an MRI on Sunday after the first-quarter injury at Temple that ended his consecutive-games streak with a touchdown at 10. Strong on Monday wasn't specific about the severity of the injury as the eighth-ranked Cardinals (5-0, 1-0 American Athletic Conference) prepare to host Rutgers (4-1, 1-0) on Thursday night.
Parker leads the Cardinals with 21 receptions for 375 yards and six TDs.
Though the injury could leave quarterback Teddy Bridgewater without his go-to target, Louisville's receiver corps is one of the team's deepest positions and Bridgewater completed passes to at least seven players in every game this season.