No. 25 Nebraska, sights set on another division title, starts busy stretch at Minnesota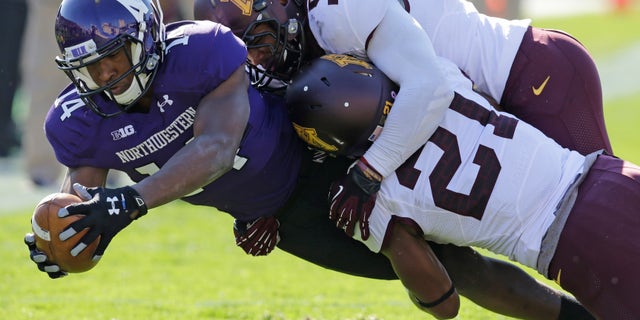 MINNEAPOLIS – The teams Nebraska has taken to the Big Ten since joining the conference two years ago have been far from the best of this proud, powerful program.
Four-loss seasons are substandard for the Cornhuskers and their fans.
They're in favorable position, though, for a second straight Legends Division title if they can stay on track during the second half of their schedule. Starting Saturday at Minnesota, the 25th-ranked Huskers begin a busy 35-day stretch with six games that will tell a lot about coach Bo Pelini and his team's standing in the Big Ten.
Nebraska has beaten Minnesota by a combined 79-28 margin in two matchups since they became conference rivals in 2011. The Gophers, though, will bring some added confidence after winning at Northwestern last week.