NFL Draft prospect Gareon Conley reportedly accused of rape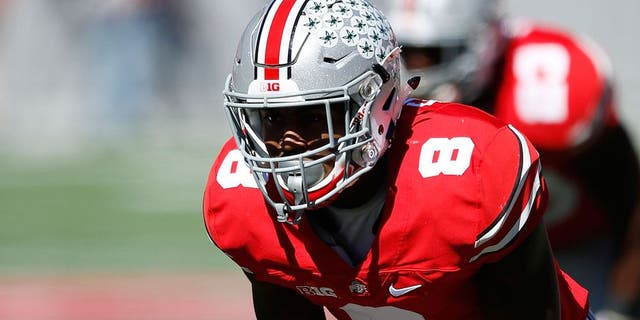 Former Ohio State cornerback Gareon Conley, one of the top prospects in the NFL Draft, has beenaccused of raping a woman in a Cleveland hotel suite bathroom April 9, according to a police report obtained by USA Today.
According to the police report, Conley, 21, brought the woman back to his hotel room, where the alleged incident occurred. She told Conley to stop and said no, but he allegedly continued the assault. Afterward, the report says he kicked her out of his room, at which point the woman called police, describing the man as a "black male who wouldn't take his sunglasses off and had an Ohio State tattoo on his left forearm."
According to TMZ, Conleys attorney vehemently denied the allegations against Conley, saying theyre ludicrous and ridiculous.
The woman reportedly went to a local hospital after the alleged incident, where a rape kit was administered. No charges have been filed against Conley and no arrests have been made at this time.
According to NFL Network, Conley won't be attending the draft in Philadelphia as he originally planned to.
Conley was expected to be one of the first cornerbacks taken in Thursday night's draft, but it's possible some teams will completely remove him from their draft boards if his name isn't cleared in the next two days.