New Bengals speedster John Ross challenges Usain Bolt to a race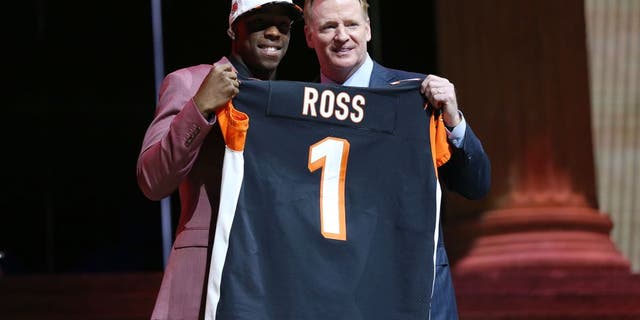 John Ross was the fastest player in the draft, breaking Chris Johnsons long-standing 40-yard dash record at the Combine, running a blazing 4.22 seconds. His eye-popping time landed him in the top 10 of the draft, going ninth to the Cincinnati Bengals.
The wideoutisnt shy about his speed why would he be? saying he could have run even faster if not for hamstring tightness. He took his confidence to another level after the draft, though, saying he could beat the fastest man alive in the 40-yard dash.
Joe Robbins
He challenged Usain Bolt to a race. Any time, anywhere.
In a 40-yard dash, I think I could get [him]. Usain Bolt, I know I can get you in the 40. Whenever you wanna meet me up, we can do it.
Ross is fast, but beating the fastest man in the world is a tall task. It's something very few people have ever done. We need this to happen ASAP.