NBA Summer League recap: Cavaliers 99, Timberwolves 68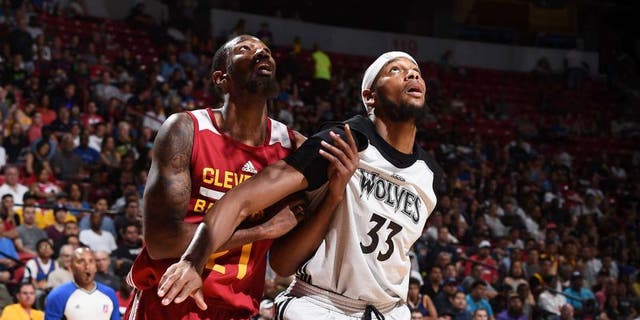 NEWYou can now listen to Fox News articles!
The loss of first-round pick Kris Dunn to a concussion was too much for the shorthanded Minnesota Timberwolves to overcome on Monday night in Las Vegas, as the Cleveland Cavaliers dealt the Wolves a 99-68 loss in NBA Summer League play.
The Wolves announced the decision before the game, confirming that Dunn will enter the league's concussion protocol.
Second-year Wolves guard Tyus Jones led Minnesota in scoring with 15 points, followed by D-League guard Xavier Silas with 14 points.
The Wolves started out strong after center Adreian Payne opened the scoring with a jumper and Tyus Jones hit back-to-back 3-pointers to put them up 8-3.
But after closing out the first half with a 10-point lead the Cavaliers rolled in the third, outscoring the Wolves 29-9, before holding serve in the fourth quarter, outscoring Minnesota 26-25.
Starting five: With Dunn out Toure' Murry of the D-League's Sioux Falls Skyforce started alongside Jones at guard, while Xavier Silas, Coty Clarke and Adriaen Payne made up the frontcourt.
Draft-pick report: The Wolves announced on Twitter that Dunn will enter the league's concussion protocol, cutting the rookie's summer-league experience short. Jones -- a first-round pick in 2015 -- shot 4-for-10 from the field, while hitting three 3-pointers and committing five turnovers.
Stats corner: The Wolves struggled from the field against Cleveland, shooting just 27.4 percent (20-for-73) on the night... Minnesota also shot just 30.4 percent (7-for-23) from 3-point range... The Cavaliers out-rebounded the Wolves 40-35.