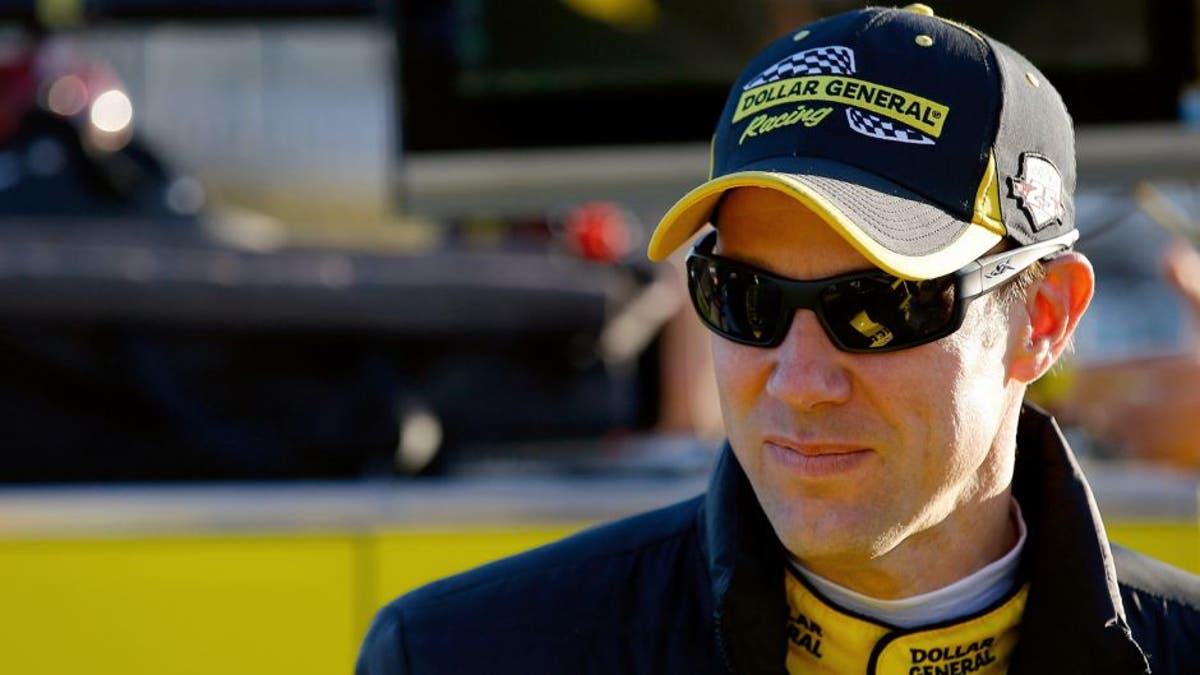 Matt Kenseth isn't convinced he was rightly penalized during Sunday's Sprint Cup Series race at Atlanta Motor Speedway.
A NASCAR spokesman, meanwhile, has defended the decision to order Kenseth in for a stop-and-go penalty -- which came as a result of the Joe Gibbs Racing driver's gasman placing a wedge-adjustment wrench on the trunk of the car while it was being fueled on Lap 117 of 330.
According to NASCAR rules, the gasman isn't permitted to do anything other than fuel the car when the gas can is attached -- a point that NASCAR executive vice president and chief racing development officer Steve O'Donnell firmly reiterated Monday on SiriusXM NASCAR Radio.
"That call is purely safety," O'Donnell said on SiriusXM. "We want the person gassing the car to be solely focused on doing exactly that and nothing else. So if that means they're going to place a tool on the car or whatever it may be, place something else or do something else besides fueling while the gas can is engaged, that's a penalty."
Kenseth's crew chief, Jason Ratcliff, argued with NASCAR officials moments after the penalty was handed down, momentarily failing to let Kenseth know he needed to come to pit road for a stop-and-go.
As a result, Kenseth was hit with a flag and lost two laps by the time all was settled.
"When it comes to a miscue, we don't really -- I don't, anyway -- dwell on that," Kenseth told SiriusXM NASCAR Radio on Tuesday morning. "I think everybody knows what happened, why it happened, maybe not so much the penalty. We don't really agree with that, but once the penalty was there and we got black-flagged, we are smart enough to realize what happened there and what went wrong and what we should've done different and what we would do next time where it's not something we've really got to sit down and talk about more or go through."
Kenseth, who had one of the fastest cars early in the race and even led for 47 laps, finished 20th after never recovering from the miscue and penalties.
"Sometimes you make you own luck, sometimes things fall your way, sometimes they don't," the 2003 Sprint Cup Series champion said on SiriusXM. "I think you just go through periods like that, and obviously the last three or four months have been a little tough as far as results go and other things going on. I think you just keep your head down and keep working on it."
O'Donnell called Kenseth's failure to initially come to pit road and heed NASCAR's penalty, "a bit of a miscommunication."
"Going forward I think we can improve upon that," O'Donnell said on SiriusXM. "Our intent is never to black flag a driver if we don't have to, and put drivers laps down. So I think that's an area we can look at. But the call was not going to change based on any review. We had reviewed it in that case."